Black Dynamite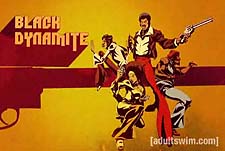 Based on 2009's critically-acclaimed feature film of the same name, this new 30-minute animated series is slated to premiere in the spring of 2012.
The Black Dynamite animated series further chronicles the exploits of the central character, Black Dynamite, and his crew. Under the direction of Carl Jones (
The Boondocks
), the series features the voice talent of Michael Jai White, Tommy Davidson, Kym Whitley and Byron Minns, all of whom starred in the feature film.
Ars Nova Ent
Black Dynamite :
1 1 1 1 1 1 1 1 1 1 2 2 2 2 2 2 2 2 2