Pixar Animation Studios Directory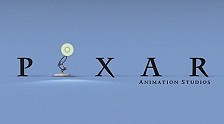 The studio began as a computer animation division of LucasFilm called Graphics Group. Their initial work was in live-action films. Perhaps most groundbreaking of their work at that time was the Genesis Effect sequence in Star Trek II: The Wrath of Khan.
Pixar Pixar Animation Studios is based in Emeryville, California.

Pixar Animation Studios Cartoon Series:
Walt Disney Studios

(1924 –, 6792 Cartoons.)


No other studio is more closely related to animation than Disney Studios, because the studio was virtually built completely on it's animated output. From the early Mickey Mouse shorts to pioneering animated feature films, the studio has always had ink and paint in it's veins. We also include episode guides for all the Disney television animation, too.