The Big Cartoon DataBase FAQ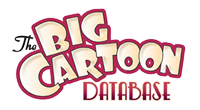 The BCDB FAQ is all about cartoons, animated films, what we do.... and what we don't do! How can we help you, and what can we help you learn? And maybe just a little about cooking....

We have attempted to assemble a list of the questions we get asked the most, and the answers to those questions. This page covers a number of topics, some serious, some very light in nature. There is no particular order to this list, it's just kind of a free-for-all page.


Q. How can I get this cartoon on Video Tape or DVD?
A. Short answer- by purchasing it from a video store! And- quite seriously- that is the best answer. The Big Cartoon DataBase is NOT a video store- we have nothing to do with what is in release in home entertainment at the moment. That is what a video store does. We have links to places that do sell videos, but we do not directly carry video tapes, DVD's or laser disks.
Q. Can you tell me if "XXXX" is on videotape, or when it will air again?
A. Again, The Big Cartoon DataBase is just here to catalog cartoon credits. What may or may not be on video, or when it may be released is a matter that the studios plan and decide, not something we have any voice in, or any knowledge of. So, contact the Home Video departments of the producing studios for information of this type, please. You might also try asking at the BCDB Video and DVD Forum.
When or where something may air on television is also beyond our ken. You may benefit from contacting the studio who produced the cartoon, or contacting media outlets that air cartoons. Or, drop a question is at the BCDB Television Forum.
Q. Where can I watch Cartoons on the Web?
A. First- we hope- you will watch them here. We may not have them all, but we try, and we are always adding more. You are welcome to send us links to videos on YouTube or Vimeo you think we should have.... we will put them right up. Other than our site, there are the obvious sites: the aforementioned YouTube, Vimeo, DailyMotion and Amazon.com. There are some other sites that show streaming video. What each one has, and what they show (and how much they cost) is up to each site, you will have to check with them. Currently, we have only one site to recommend- iFilm.com. If you know of others, please let us know, and we will add them to our list!
Q. Have you ever met Ariel?
A. Yes. On a Boat. At night. Near Long Beach. That is all I can say.
Q. How are cartoons made?
A. There is no short answer to this question. And it is fairly off-topic to this site. There are some sites that do address this issue, you can search for them here. Or you might also want to check out books on this subject.
Q. Where can I find image galleries of my favorite cartoon?
A. This is something we do not do, nor do we have plans for adding any sort of image galleries. There are some fine sites that specialize in individual cartoons- these are more likely to have image galleries of the cartoons they cover. Please see any "Related Sites" links we may have associated with the particular series or studio- those will be your best bet. Failing that, there are always search engines you can use- some have specific image searches!
Q. Where can I find the theme song (or other music) from my favorite cartoon?
A. Again, this is something far astream from our real purpose, and not something we have plans for adding to the Big Cartoon DataBase. There are some fine sites that specialize in individual cartoons- these are more likely to have sound galleries of the cartoons they cover. Please see any "Related Sites" links we may have associated with the series or studio you are interested in- those will be your best bet. Failing that, there are always search engines you can use- some have specific sound and mp3 searches!
Q. How many cels does a typical cartoon yield?
First, the mechanics of film: film runs at 24 frames per second. That number never changes. Ever. So, the MOST any cartoon can be animated to is 24 fps. (Don't think it matters that video is 30 fps- they are still shot on film...) As a matter of course, though, what is typically done, at least by big budget films, is 12 cels per second, each cel being shot twice. However, lower budget cartoons can and usually do use the same cel three or more times... the more a cel is used, the "jerkier" the final cartoon will look.
Q. Can you give me the history of the Warner Bros. studios? (Or Walt Disney's bio... or...)
A. We are sorry, but that is currently well beyond the scope of what we do. A number of great books have been written on these subjects, and they use 100's of pages! So, you can see, to post something like that would distract from what we are here to do, which is catalog cartoons.
Q. I live in England (or Australia, or Japan). Why don't you have the cartoon "XXXX" in your DataBase that aired here?
A. Well, we would like to. It is hard to get all the information on American cartoons, but for those cartoons produced overseas, it is even harder. If you have information on such a cartoon, please send it to us- we would love to add it. We are not US-Centric!
Q. What is your favorite restaurant in Salt Lake City?
A. Being a big fan of Sushi, we love Ichiban. But there is a new, wonderful French place nearby called L'Avenue. We have been spotted there recently gnashing on Fois Gras and Salad Niçois.
Q. Can you send me a list of all the Disney Feature Cartoons?
Q. Can I receive any free products from Disney?
A. We don't know- you'll have to ask Disney. This is a very important point: We are not Disney, Warner Bros. or any of the other studios. We list their work only. If you have questions or comments directed to the studios themselves, please contact the studios directly.
Q. My son/daughter/wife/friend is a great artist! Who should they call at Disney to show their work?
A. We do not know. But you would definitely do better by contacting someone at Disney. Not something we can directly help you with at all. For additional information about animation education, you might try here
Q. So how can I contact the studios directly?
A. We have listed various studios addresses and phone numbers below. This list is by no means complete- as we stated above, many times the people we deal with are far removed from the actual studios themselves, and thus we do not have those addresses or phone numbers. We suggest you try calling information in Los Angeles (area codes 213, 818 or 310) for other studios.
Q. Do you have e-mail addresses for the studios?
A. No, we do not have any public e-mail addresses.
Q. Can you answer a cartoon trivia question for me?
Q. I sent you an e-mail. How come I have not gotten an answer?
A. Typically, we will not answer questions via e-mail. We have a forum set up to take questions, and we will make occasional posts there. But there could be a couple reasons, too. One, you might have given us a bad e-mail address. If you don't give us a correct e-mail address, well, we are not going to go looking for you. Or your question is addressed on this page. We do not address questions answered on this page via e-mail. Or we are just busy, and have not gotten to it yet.
Q. How can I get images from "XXXX" cartoon, or a screensaver of "XXXX"?
A. This is not an aspect of cartoons that we deal with on our site. There are image galleries of various cartoons on the web, why don't you pop over to a search engine and do a search?
Q. Can The Big Cartoon DataBase license me or my company to use cartoon images?
A. No. Not at all. Ever. To legally use any copyrighted cartoon character for any reason, you must have the permission of the copyright owner. We are NOT the copyright holder for any of these images, and you can not get licensing permission or permissions for use from us at The Big Cartoon DataBase.
Because this is a very thorny legal issue in which we have no place, voice or authority, and do not want to get involved, we will not make any further response to any question on this topic. Simply- there is nothing more we can say: we are not lawyers, and as such it would be improper for us to give any legal advice. This is a topic for you to take to your personal lawyer, or a qualified copyright lawyer.
Various Studio Addresses
The Walt Disney Studios
500 Buena Vista Street
Burbank, CA 91521

(213) 560-1000

Web Site: www.disney.com

Warner Bros. Studios
4000 Warner Boulevard
Burbank, CA 91522

(818) 954-1000

Web Site: www.warner.com

Hanna-Barbera Animation Art
is now a part of Warner Bros. Consumer Products

Twentieth Century Fox
P.O. Box 900
Beverly Hills, CA 90213

Web Site: www.fox.com

Cartoon Network

Web Site: www.cartoonnetwork.com

DiC Entertainment
4100 Alameda Avenue
Burbank, CA 91505

Chuck Jones

Web Site: www.chuckjones.com/letters/

Nickelodeon

Web Site: www.nick.com/blab/write_nick/mail.jhtml