Studios and Animation Film Makers
Welcome to the Internets Oldest and Largest DataBase of TV Series Episode Guides, Cast and Crew Information, Animated Film Lists with Online Pictures and Videos. In short, the largest compilation of animated film information in one place, anywhere. We catalog all your favorites, and many thousands more that you have never heard of. So look up some old favorites, and explore even more... because BCDB was made for you to jump in and get totally immersed in the world of animation.
Explore all the artists that created and produced your favorite shows and series. See all the episodes in your favorite animation series, read about each episode, and see what order they aired in. Look around the studio entries and find even more films in the series, or other related works. Learn the history surrounding the films you love or look into the future films that will be coming out soon. You will find complete crew lists, release dates and all sorts of other information that relates to your favorite animated films.
---
About BCDB
Are you a little intimidated or put off by the largest list of animated films on the Internet? Don't be! Just dive right in. You cannot break the BCDB. And we are here for you to explore. We want you to look at all the films around the one you are looking for. Discover the rich history of animation films by exploring the output of whole studio, not just a single film.
Use the search... search directors, writers or cartoon characters. just look around and see what you can find. Or start in the boxes below. Have You Heard About? is a random film that is coming out in the next year or two. And Toon of the Day will take you to something release on this very day in history.
Don't see anything interesting to you? Refresh the page and get a new batch of random toons! Further down the page, there is a link to Academy Award winning films.
If you have any questions- ASK! We have a great Forum. Post your questions there and someone will be happy to help you out!
New Cartoon Releases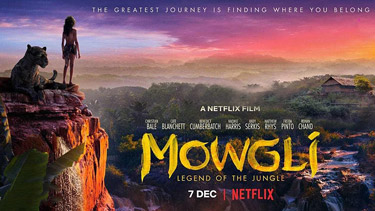 Mowgli: Legend of the Jungle
(Warner Bros. Pictures, The Imaginarium)
featuring Mowgli, Baloo, Shere Khan, Bagheera, Kaa, Akela, Nisha, Vihaan, Tabaqui the Jackal.
"Mowgli: Legend of the Jungle" has not yet received enough votes to be rated.
Cartoon Of The Day!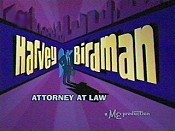 Grape Juiced
(Cartoon Network Studios)
featuring Harvey Birdman, Myron Reducto, Esq., Phil Ken Sebben, Peanut, Yakky Doodle, Peter Potamus, Beegle Beggli;
more Characters

...
.
"Grape Juiced" has not yet received enough votes to be rated.
Links And Fun Things