Illumination Entertainment Studio Directory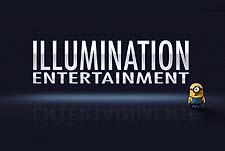 Founded by Chris Meledandri in 2007 after he left his position as President of 20th Century Fox Animation, Illumination Entertainment is an animation production subsidy of Universal Studios. The company has no in-house animators. Instead it subscribes to a philosophy of "global film making" - contracting independent studios all over the world on a film-by-film basis. In its work, Illumination maintains creative control over development, script, marketing, publicity, and production, from under one roof but extends its reach across the globe to subcontractors which perform actual work.
Illumination Entertainment Studio Directory Cartoon Series:
Universal Studios

(1912 –, 1625 Cartoons.)


Universal Studios is the oldest movie studio in continuous production in the United Sttates, and the fourth oldest in the world. While their legacy is long, they also look to the future with Illumination Entertainment and the Despicable Me series. Go Minions!
Illumination Entertainment Studio :