Feature Films Theatrical Cartoon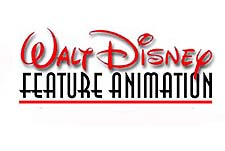 Disney invented the feature-length animated movie when they were the kings of the animated short. Even since, the studio has refined their offspring. They have seen eras of intense innovation. They have seen feast and famine in quality. But the Disney feature film is the yard stick that all films are compared to.

As you look through this list, the incredible history of storytelling becomes apparent. Even more apparent is how these films have become part of our lives. As the theatrical shorts are more rarely made or even seen, these are the films that Disney is known for.
Disney Studios
This page has been viewed 3 times this month, and 167,899 times total.
Feature Films Theatrical Cartoons Cartoon Series:
Feature Films Theatrical Cartoon List :