Donate To or Advertise on The Big Cartoon DataBase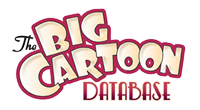 How You Can Help Us Out
---
Thank you for your interest in helping The Big Cartoon DataBase. The BCDB is a nonprofit educational and research organization that relies heavily on donations to continue its work. Any level of support is greatly appreciated, and some donations are even tax-deductible for you.
There are a variety of ways that you can help the BCDB continue bringing it's services to you. Toward the bottom of this page, you will also find a quick overview about advertising on BCDB, too.


Donate Your Time or Expertise
If you have the time and/or knowledge to add something to the DataBase, this is most welcome. Even something as seemingly mundane as finding spelling errors is appreciated! For more information on submitting additional information or corrections, please see this page!
Get Something From One Of Our Shops
You can make a small donation to BCDB- and get something you want at the same time! We have a couple of affiliate programs through which you can order animation-related Books, Videos, DVD's and BCDB Logo Merchandise. A small portion of each purchase comes back to BCDB. (Note: this is not a tax-deductible purchase.)
Donate Directly To Big Cartoon DataBase
You can make a cash donation directly to BCDB, either by check or by credit card, or via PayPal (for BCDB Members) or PayPal (for non-BCDB members). Donations by check can be sent to us at:


The Big Cartoon DataBase
5875 Walden Ridge
Salt Lake City, UT 84123
(Note: this would be considered a tax-deductible donation.)
Become A Corporate Sponsor
Corporations that wish to make a sizable donation to BCDB, will be listed (with a logo and link to your web site, if you desire) on our web site home page, which currently gets well over 10,000 unique visits per day. This is the only way to have your company linked from our main page. Corporate sponsors would also be allowed ten donator login accounts at BCDB with unlimited access and no banner ads.
How You Benefit By Becoming A Donor or Sponsor
Well, you get the pleasure of knowing that you are helping keep the Big Cartoon DataBase up and running. But more than that... members donating at a $25.00 dollar a year level or higher will also have most of the banner ads removed from the pages they view. (For technical reasons, there are some pages that will have some banners on them.) Additionally, the 50 search-per-day limit on regular members is lifted, so you have unlimited searching on the DataBase. Members will also have access to the basic content downloads of cartoon information from BCDB. As we must manually update our files and permissions, be aware that it may take 24-48 hours for all member privileges to be active. Corporate memberships are also available, e-mail us for details.
How Your Donations Are Used
If you are considering a donation, we are sure you would like to know how your donations are used. First of all, all "human" interaction at BCDB is done on a volunteer basis. That means no one gets paid a dime for administering, editing or adding to the DataBase. Our only costs- and 100% of all donations- go to keeping the DataBase online, research costs and system maintenance and upgrades. Our current priority is to replace our server with one that will keep up with the demands placed on it better.
Advertise on Big Cartoon DataBase
Your company can also support the Big Cartoon DataBase- and gather targeted new clients and exposure at the same time. BCDB accepts individual advertisers for rotation on this (and other, cartoon-related) websites. With over a quarter million exposures a day and over one half million unique visitors a month, we can get you in front of our targeted audiences easily.

We currently run 468x60, 120x600 (Skyscrapers) and 125x??, and can accommodate .gif, .jpg, rich media, java and other ads (sorry, no pops!). All ads are run through AdvertPro, so you can be assured of consistent impressions and accurate reporting. All advertisers get a log on to their own account, so they can see how their campaigns progress through their runs. Targeted, studio or page specific and Run of Site campaigns are all available. Advertisers may also elect to sponsor whole studio sections of BCDB on a yearly basis.

For more information, demographics, rates or to set up your own campaign, please contact us at: Advertise at BCDB