Disney Studios Direct To Video Direct-To-Video Cartoon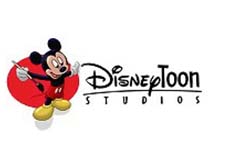 The Disney Direct To Video film is seen as a third- or even fourth-class version of the feature film big brothers. Part of that is because, for the most part, Disney features are the best in the business. But part of it is earned.

By the mid-1990's, Disney CEO Michael Eisner saw the DTV market as a giant cash cow, just waiting to be slaughtered. And slaughter they did, with sequel after sequel of well respected films. There were a couple well-done sequels, but most were just pumped out of the Disney TV Animation machine. No time was given to story or character development. Animation was poor, stories nonsensical or even nonexistent.

It took ten years for the fad to pass.
Disney Studios
This page has been viewed 4 times this month, and 28,905 times total.
Direct To Video Direct-To-Video Cartoon List :