Soyuzmultfilm Studio Directory -Russian: Союзмультфи́льм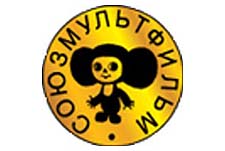 Russian Studio Title: Союзмультфи́льм
This Russian studio was founded in 1936 in Moscow. Specializing in animation, the studio is know for a wide variety of styles and techniques and produced many of the most influential animation artists from the Soviet Union.

Originally named Soyuzdetmultfilm (Союздетмультфильм- Union Children's Animations), the studio changed its name to Soyuzmultfilm (Союзмультфи́льм- Union Animation) in August of 1937. Soyuzmultfilm grew quickly in prominence and import, soon becoming the Soviet Union's premier animation studio. The studio produced exclusively traditional animation until 1954, when a puppet division was founded. The puppet division would later also make cutout-animated films.

During the Soviet era, the studio had up to 700 animators working in the studios, and released an average of 20 films each year.
Soyuzmultfilm
Soyuzmultfilm Studio Directory Cartoon Series: