Grantray-Lawrence Animation Studio Directories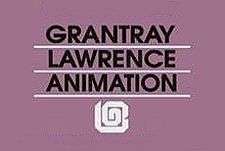 Founded by animation veterans
Grant
Simmons,
Ray
Patterson, and Robert
Lawrence
, hence the name. Grantray-Lawrence started by making television commercials. They moved on into television shows. Their shows were known for being low quality- limited animation, a lot of hold frames, but relatively inexpensive for the producers. They closed when they filed forwent bankruptcy in 1967. Production of Grantray-Lawrence's single series
Spider-man
continued at
Krantz Films
after the bankruptcy.
Grantray-Lawrence Animation Studio :