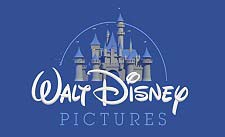 Walt Disney- and many other animation pioneers such as Isadoore Freleng, Carl Stalling and Ub Iwerks- learned their skills making commercial cartoons and a handful of
Laugh-O-gram
shorts in Kansas City. But KC was not where an creative talent wanted to be, and by 1924, Walt, his wife Lillan and his older brother Roy headed west to Hollywood to make their fortunes. The brothers founded
Disney Brothers Cartoon Studio
in the San Fernando Valley that same year. Working for
M. J. Winkler Productions
, the pair (and friends who followed them out from Missouri) began work on ther
Alice Comedies
series.
Walt Disney Studios is based in
Burbank, California
.
Walt Disney Studios Studio Directories Cartoon Series:
Characters

(1925-, 15 Cartoons.)


Mickey Mouse, Donald Duck, Scrooge McDuck, Pluto, Goofy, Pegleg Pete, Minnie Mouse, Daisy Duck, Huey, Dewey And Louie, Humphrey The Bear, Ludwig von Drake...



Feature Films

(1937-, 167 Theatrical Films.)


Direct To Video, Snow White, Peter Pan, Beauty and the Beast, Lion King, Lilo, Gnomeo And Juliet, King Of The Elves, Toy Story 3, Rapunzel, Cinderella, Sleeping Beauty, Little Mermaid...


Related Cartoon Series: