Chip 'n Dale Rescue Rangers Episode Guide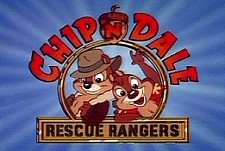 One of Disney's first self-produced television series, Chip and Dale start a detective agency. The chipmunks stock in trade are crimes "too small" for the police to deal with.

Thirteen episodes of the show kicked the series off on The Disney Channel in March 1989, with a two-hour (later a five-part) TV movie called "To The Rescue" premiering the show in broadcast syndication. The Disney Afternoon syndicated the show across the United States in fall 1989, and that ran 65 episodes.
Disney Studios
Rate This Cartoon Series:
Chip 'n Dale Rescue Rangers Episode Guide List:
1 1 1 1 1 1 1 1 1 1 1 1 1 2 2 2 2 2 2