Saban Entertainment Studio Directories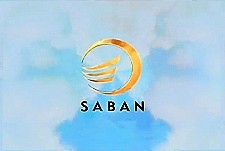 Haim Saban and Shuki Levy formed this entertainment company in 1984. Originally known for importing, dubbing, and adapting several Japanese series, Saban also was involved in the co-production of French/American animated shows with DIC Entertainment. Bought out by Disney in 2001.
Saban Entertainment Studio :
Les Mondes Engloutis
(Spartakus And The Sun Beneath The Sea) - 1985
Bon Bon, Dr. Movie, France 2, France 3...
featuring Arkana, Rebecca, Bob, Spartakus.
Les Mondes Engloutis There have not yet been any votes for "Les Mondes Engloutis". Vote Now! 23


Digimon: The Movie

- 1998
Tôei Company Ltd., Saban Entertainment, Inc. featuring Armadillomon, Wizardmon, Yolei, Daisuke "Davis" Motomiya, Takeru "T.K." Takaishi, Agumon, Palmon, Hawkmon, Gomamon; more Characters ...