Jambalaya Studios Studio Directory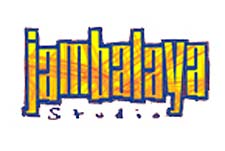 Jambalaya Studio was established to produce ethnically diverse animation projects for all mediums. The company was co-founded by Bruce Smith, among the animation industry's top designer-directors, and Hyperion Pictures.
Jambalaya Studios Studio :
Bebe's Kids

- 1992
Hyperion Pictures, Jambalaya Studio featuring Robin Harris, Jamika, Leon, LaShawn, Kahill, Pee Wee, Dorothea, Vivian, Bartender, Lush, Barfly, Richie, Opie; more Characters ...