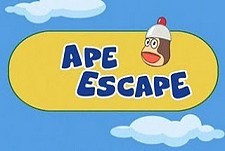 Specter, the leader of the ape world, was just your ordinary ape at the zoo. That is... until a "pipo-helmet," invented by the brilliant, but absent minded, Professor, was accidentally dropped into his cage. When Specter puts the brain-boosting helmet on, he's suddenly given both the intelligence and appearance of a human.
Ape Escape :
Ape Escape (Series)

-

2009


Frederator Studios, Hawaii Film Partners, Project 51 Productions...

featuring Pipo Monkeys, Professor, Jimmy, Natalie, Specter.