Breakthrough Entertainment Studio Directories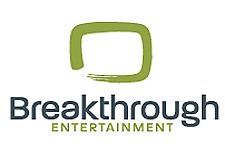 Breakthrough Entertainment Studio :
Children Of Chelm

- 2000
Breakthrough Films and Television, Chelm Productions... featuring Anna, David, Grandma Rachel, King

Children Of Chelm There have not yet been any votes for "Children Of Chelm". Vote Now! 21


Atomic Betty: The NO-L 9
- 2005
Breakthrough Animation, Atomic Cartoons...
featuring Atomic Betty, Maximus, Grandma, Jim (Betty's Grandfather), Sparky, X-5.
Atomic Betty: The NO-L 9 There have not yet been any votes for "Atomic Betty: The NO-L 9". Vote Now! 23