Columbia Pictures Shorts Theatrical Series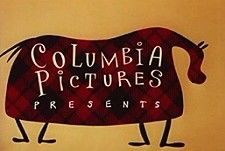 Columbia began paying Charles Mintz to produce Krazy Kat shorts under their name by 1929, and Mintz completely in-house as their own animation studio by 1934. While the studio produced many popular cartoon series, it never became the powerhouse of animated shorts that it's rivals were.
Columbia Pictures
This page has been viewed 1,459 times this month, and 38,943 times total.
Shorts Theatrical Cartoon Series Cartoon Series:
Shorts Theatrical Cartoon List :