Zigzag Animation Studio Directory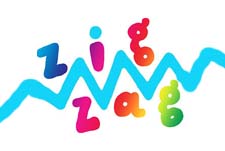 A creative force and a leading Swedish production company of animated films, children's books, illustrations & comics, music and sound design. We've been around for more than 25 years.
Zigzag Animation Studio :
Bland Tistlar
(Among The Thorns) - 2005
Zigzag Animation
featuring Franz, Franz's Father, Soloist.
Bland Tistlar There have not yet been any votes for "Bland Tistlar". Vote Now! 23


Astons Stenar

(Aston's Stones) - 2007
Zigzag Animation featuring Aston, Mom, Dad

Astons Stenar There have not yet been any votes for "Astons Stenar". Vote Now! 21