The Saul Zaentz Company Studio Directory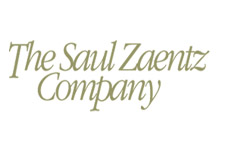 The Saul Zaentz Company evolved from Fantasy Records in Berkeley, California, the largest jazz label in the world. In 1972 Saul Zaentz and his Fantasy partners ventured into feature film, producing "Payday" starring Rip Torn. This was followed in 1975 with "One Flew Over the Cuckoo's Nest," directed by Milos Forman and co-produced with Michael Douglas, which won five Academy Awards including Best Picture. Zaentz produced "Three Warriors" in 1977 and the animated "The Lord of the Rings" in 1978.

In 1984 "Amadeus," Zaentz's second collaboration with Forman, won eight Oscars including Best Picture, Best Director, Best Actor and Best Sound. In 1986 Zaentz acted as executive producer on "The Mosquito Coast," directed by Peter Weir.
The Saul Zaentz Company was based in United States.


The Saul Zaentz Company Studio :
The Lord Of The Rings

- 1978
Fantasy Films, Saul Zaentz Production Company. featuring Bilbo, Frodo, Gandalf, Sam, Aragorn, Meriadoc, Pippin, Boromir, Legolas, Gimli, Gollum, Saruman, King Theoden; more Characters ...

The Lord Of The Rings BCDB Rating: (4.5/5 stars from 3 users.)