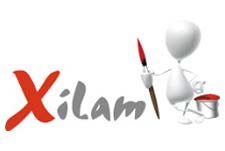 Xilam Animation is a French animation company which first began production in 1999. Founded by Marc du Pontavice, who took over the Gaumont Multimedia assets and catalogue, today, the award-winning company operates from an extensive studio in Paris, employing a talented team of over 150 people.
Xilam Animation Studio Directories Cartoon Series:
Related Cartoon Series:
Xilam Animation Studio :
Kaena, Le Prophétie (Kaena: The Prophecy) - 2003
Chaman Productions, Studio Canal... featuring Kaena, Opaz, La Reine, Le Prêtr, Opaz, Kaena, Queen of the Selenites, Bobby, Voxem, Assad, Gommy, Zehos, Essy, Ilpo; more Characters ...

Kaena, Le Prophétie". Vote Now! There have not yet been any votes for "