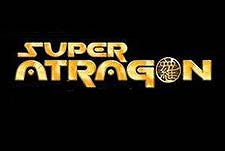 English Series Title: Super Atragon
Based on Shunro Oshikawa's 1900 science-fiction novel "Kaitei Gunkan."

The novel and "Kaitei Okoku" ("Undersea Kingdom"), an unrelated story by Shigeru Komatsuzaki, were adapted into Ishiro Honda's 1963 live-action movie "Kaitei Gunkan" (also known as "Atragon" and "Atoragan the Flying Supersub"). This featured special effects by Eiji Tsuburuya and designs by Komatsuzaki.
Shin Kaitei Gunkan Direct-To-Video Cartoon List :
Zero Hour To Destruction - 1995 101 1
Toho Company, Ltd., Astro Vision, Bandai Visual, Kadokawa Shoten... featuring Arisaka, Annette, Avatar, Hino, Storner, Bogart, Dabuek Hamada, Yoshioka, Mitsugu Kageyama, Saib; more Characters ...

Zero Hour To Destruction There have not yet been any votes for "Zero Hour To Destruction". Vote Now! 21


1
Memories Of The Ocean - 1996 102 2
Toho Company, Ltd., Astro Vision, Bandai Visual, Kadokawa Shoten... featuring Arisaka, Annette, Avatar, Hino, Storner, Bogart, Dabuek Hamada, Yoshioka, Mitsugu Kageyama, Saib; more Characters ...

Memories Of The Ocean There have not yet been any votes for "Memories Of The Ocean". Vote Now! 21


1