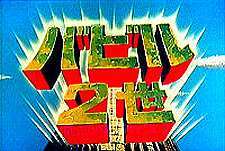 English Series Title: Babel II
A series of thirty-nine episodes.

This series was remade as an OAV in 1992 (which has been released on home video in the United States). A second TV series came out in October 2001.
Babel 2sei :
Babel 2sei (Series)

-

1973


Tôei Dôga

featuring Babel II, Yomi, Rodem, Chii-bou, Yumiko Furumi, Rodem, Taro Watari, Yuki Watari.

There have not yet been any votes for "Babel 2sei (Series)". Vote Now!