Yamato Takeru Episode Guide -Nippon Animation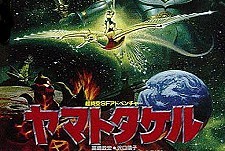 Created by Masami Yuki, who was inspired by one of the oldest stories in Japan. Two of Japan's oldest historical texts, the "Kojiki" (A.D. 712) and "Nihon Shoki" (A.D. 720), describe Takeru's expedition. Takeru and Princess Ototachibana are credited as the founders of numerous shrines.

Although the final two episodes were not broadcast, they were released on video in 1977 as OAV's. These were supposed to mark the start of a fourth season that never took off. The episodes were set three years after the original story.
Yamato Takeru TV Episode Guide :
1
1
1
1
1
1
1
1
1
1
1
1
1
1
1
1
1
1
1
1