Nintendo Studio Directory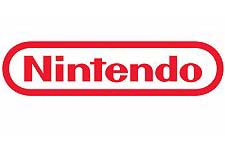 Nintendo is a prominent game manufacturer, and started producing animated films to promote their games and other properties.
Nintendo
Rate This Studio:
BCDB Rating: "Nintendo" has not yet received enough votes to be rated.
This Studio has been viewed 13 times this month, and 5,220 times total.
Nintendo Studio :
Super Mario Brothers Peach Hime Kyushutsu Dai Sakusen
Nintendo
featuring Mario, Luigi, Princess Peach, Turtle Tribe, Mushroom Sage.
Super Mario Brothers Peach Hime Kyushutsu Dai Sakusen There have not yet been any votes for "Super Mario Brothers Peach Hime Kyushutsu Dai Sakusen". Vote Now! 23


Pokémon The First Movie: Mewtwo Strikes Back 4 Kids Entertainment, Nintendo...

featuring Ash Ketchum, Chansey, Jigglypuff, Wigglytuff, Wigglytuff Clone, Misty Williams, Jessica of Team Rocket, Charizard; more Characters ...

Pokémon The First Movie: Mewtwo Strikes Back There have not yet been any votes for "Pokémon The First Movie: Mewtwo Strikes Back". Vote Now! 21
Pokémon 2000: The Movie Kids WB, Nintendo, Pikachu Project '99

featuring Ash Ketchum, Mrs. Ketchum, Misty, Jessie, Tracey Sketcher, James, Charizard, Meowth, Pikachu, Professor Oak; more Characters ...

Pokémon 2000: The Movie BCDB Rating: (2.2/5 stars from 2 users.)
Pokémon 3: The Movie Pikachu Project 2000, Shoakuken, TV Tokyo, Nintendo Co. Ltd....

featuring Ash Ketchum, Misty, Jessie, Brock, James, Meowth, Pikachu, Mrs. Delia Ketchum

Pokémon 3: The Movie There have not yet been any votes for "Pokémon 3: The Movie". Vote Now! 21
Pokémon The 4th Movie Nintendo, Kids WB

featuring Ash Ketchum, Pikachu, Misty, Brock, Togepi, Pokemon Trainer, Sam, Celibi, Professor Oak, Diana; more Characters ...

Pokémon The 4th Movie There have not yet been any votes for "Pokémon The 4th Movie". Vote Now! 21
Mizu No Miyako No Mamorigami- Ratiasu To Ratiosu Nintendo Co. Ltd., 4 Kids Entertainment...

featuring Meowth, Ash Ketchum, Misty, Jessie, Ratiasu/Latias, Ratiosu/Latios, Jigglypuff, Brock, James, Squirtle; more Characters ...

Mizu No Miyako No Mamorigami- Ratiasu To Ratiosu There have not yet been any votes for "Mizu No Miyako No Mamorigami- Ratiasu To Ratiosu". Vote Now! 21
Jirachi: Wish Maker Warner Bros.

featuring Ash Ketchum, Brock, Pikachu, Torchick, Treeko, Mudkip, May, Max, Jessie, James, Meowth, Wobbafett, Surviper; more Characters ...

Jirachi: Wish Maker There have not yet been any votes for "Jirachi: Wish Maker". Vote Now! 21
The Fissure Space's Visitor Shoakuken, TV Tokyo, Nintendo Co. Ltd., 4 Kids Entertainment...

featuring Ash Ketchum, Brock, May, Max, Pikachu, Torkel, Mudkip, Tory, Professor Lund, Yuko, Deoxys 1, Deoxys 2, Deoxys 3; more Characters ...

The Fissure Space's Visitor There have not yet been any votes for "The Fissure Space's Visitor". Vote Now! 21
Pokémon: Lucario And The Mystery Of Mew 4Kids Entertainment

featuring Ash, May, Max, Brock, James, Pikachu, Jessie, Meowth, Lucario, Sir Aaron, Lt. Banks, Freddy, Mew; more Characters ...

Pokémon: Lucario And The Mystery Of Mew There have not yet been any votes for "Pokémon: Lucario And The Mystery Of Mew". Vote Now! 21
Pokémon Ranger And The Temple Of The Sea Nintendo Co. Ltd., OLM-Animation Studio, Shogakukan Inc....

featuring Ash Ketchum, Misty, Brock, Pikachu, Squirtle, Tracy, Gary, Professor Oak, Jessie, James, Meowth

Pokémon Ranger And The Temple Of The Sea There have not yet been any votes for "Pokémon Ranger And The Temple Of The Sea". Vote Now! 21