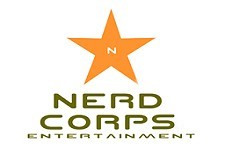 Nerd Corps Entertainment is a full service property development and animation studio based out of Vancouver, Canada. The company was formed in 2002, with the primary goal of breaking free from the preconceived boundaries of 3-D animation in order to produce stylistically innovative animated projects—from inception all the way to final delivery—based on a solid foundation of superb storytelling. Nerd Corps's television development slate aims to blend humor with action/adventure, targeting an audience of six- to 12-year-olds.
Nerd Corps Entertainment is based in
Vancouver, Canada with offices in Toronto, Ontario
.
Nerd Corps Entertainment Studio Directories Cartoon Series:
Related Cartoon Series:
Nerd Corps Entertainment Studio :