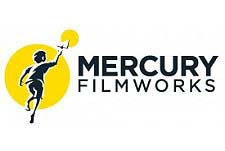 In late 1997, Clint Eland founded Mercury Filmworks with the help of Vancouver businessman and entrepreneur Reg Eland (yes, they are related). Mercury Filmworks was conceived as a new kind of children's and family entertainment company. A place where the traditions of art, creativity, and storytelling would be brought together with an extraordinary understanding of digital production.
Mercury Filmworks Studio Directories Cartoon Series:
Related Cartoon Series:
Mercury Filmworks Studio :
Animated American - 2008
Mercury Filmworks, Grinnell Drive Productions... featuring Max Rabbit, Bogie Bear, Eric Moeberg, Trixie.

Animated American". Vote Now! There have not yet been any votes for "