Magpie 6 Media Studio Directory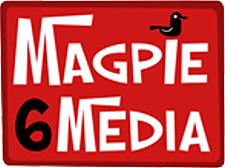 Irish production company founded by Cliff Parrott in 2008. Magpie 6 Media focuses on creating and producing animation for children of preschool age though there are series in development for boys and girls ages 6 to 12.
Magpie 6 Media Studio :
The Adventures Of Young Marco Polo
- 2012
Magpie 6 Media...
The Adventures Of Young Marco Polo BCDB Rating:

(4.8/5 stars from 4 users.)