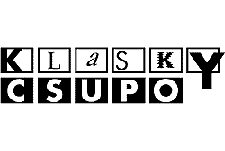 FOunded by Arlene Klasky and Gabor Csupo in 1982in a spare room of their apartment in 1981, Klasky Csupo grew to 550 artists, creative workers and staff in a state-of-the–art animation facility located in the heart of Hollywood. During more than 20 years of operation, Klasky Csupo has created, developed, animated or produced era-defining television programming like "The Simpsons" and "Rugrats", in addition, "Rocket Power", "All Grown Up", "Wild Thornberrys", "Aaah! Real Monsters", "As Told By Ginger", "Stressed Eric", "Duckman", "Santa Bugito" and "Edith Ann" TV specials, voiced by Lily Tomlin.
Klasky Csupo is based in
U.S.A.
.
Klasky Csupo Studio Directories Cartoon Series:
Klasky Csupo Studio :
Immigrants L.A. Dolce Vita

-

2008


Production Company Grana Allure Entertainment, Klasky-Csupo...

featuring Joska, Vladislav.

There have not yet been any votes for "Immigrants L.A. Dolce Vita". Vote Now!