Kayro Productions Studio Directory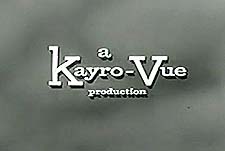 Headquartered at Universal Studios, Kayro (or Kayro-Vue) was primarily a television production company. They produced the 1950's staple "Leave It To Beaver" as well as a series of Blondie films. Their only animation endeavor was 1961's Calvin and the Colonel.
Kayro Productions is based in Universal City, California.