Vitaminix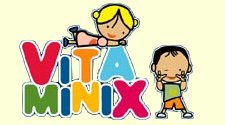 Animated series of shorts which help kids learn to recognize healthy foods and healthy habits. In each short, a vitamin, mineral or type of food is explored along with its good and healthy properties identified. Key to the program is to encourage good eating habits and to "Eat Healthy, Be Healthy."
Icon Animation
Vitaminix :
Vitaminix (Series)
Icon Animation, Digital Y Cual...
featuring Victor, Sophia, Animals.
Vitaminix (Series) There have not yet been any votes for "Vitaminix (Series)". Vote Now! 23