Dupuis Studios Studio Directories -Alternate: Dupuis Audiovisuel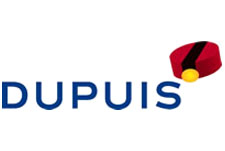 Alternate Studio Title: Dupuis Audiovisuel
This Belgian Studio is a subsidy of Éditions Dupuis S.A. Dupuis was founded in 1922 by Jean Dupuis, and is mostly famous for its comic albums and magazines. In June 2004, Dupuis was bought by Média-Participations.
Dupuis Studios Studio :
Les Aventures Des Schtroumpfs
(The Adventures Of The Smurfs) - 1965
Dupuis Studios
featuring Smurfs.
Les Aventures Des Schtroumpfs There have not yet been any votes for "Les Aventures Des Schtroumpfs". Vote Now! 23