DENTSU Studio Directories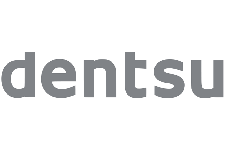 A Japanese advertising and public relations company.
DENTSU Studio :
Risu No panashi
- 1978
DENTSU Music And Entertainment Inc.
Risu No panashi There have not yet been any votes for "Risu No panashi". Vote Now! 23


Brave Story
- 2006
Dentsu Productions Ltd., Fuji Television Network, Gonzo, SKY PerfecTV!...
featuring Wataru Mitsuya, Mitsuru, Goddess of Destiny, Bishop Daimon, Monk Rau, Mysterious Girl, Onba, Ki-Kima, Miina, Yunababa; more Characters

....
Brave Story There have not yet been any votes for "Brave Story". Vote Now! 23


Hottarake No Shima - Haruka To Mahô No Kagami

(Oblivion Island: Haruka and the Magic Mirror) - 2009
Dentsu, Fuji Television Network, Production I.G... featuring Haruka, Teo, Haruka's Mother, Haruka's Father, Miho

Hottarake No Shima - Haruka To Mahô No Kagami There have not yet been any votes for "Hottarake No Shima - Haruka To Mahô No Kagami". Vote Now! 21