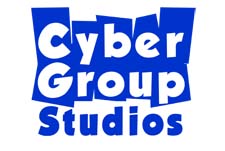 Alternate Studio Title: Cyber Group Animation
Cyber Group Studios is a multi-awarded independent French producer and distributor specialized in top quality kids programming with strong international appeal. The company was created in 2005 by a team of top executives with more than 30 years of experience with industry leaders such as The Walt Disney Company, Sony, BBC, Virgin.
Cyber Group Studios is based in
France
.
Cyber Group Studios Studio Directories Cartoon Series:
Related Cartoon Series: