Nelvana Limited Studio Directory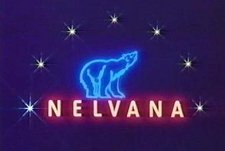 Nelvana Limited is a Canadian cartoon producer, primarily known for it's educational children's cartoons. The name is based on a Canadian comic book superheroine created by Adrian Dingle in the 1940's. Nelvana's shows are typically based on characters from popular children's books and comics, or other company's properties. Nelvana develops few if any of their own original characters. On September 29, 2000, Nelvana was pucrhased by Corus Entertainment. Within the year, co-founders and co-CEOs Patrick Loubert and Clive A. Smith left the studio.
Nelvana Limited Studio Directory Cartoon Series:
Nelvana Limited Studio :
Celebutard Nation
Nelvana Limited
featuring Paisley, Terra, Kimberly, Baron.
Celebutard Nation There have not yet been any votes for "Celebutard Nation". Vote Now! 23