RD Senn˘ Ch˘sashitsu Episode Guide -Prod I.G -English: Real Drive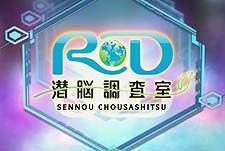 English Series Title: Real Drive
This neo-futuristic SF suspense animation TV series was directed by Kazuhiro Furuhashi of "Le Chevalier D'Eon" fame, while the screenplay was entrusted to Junichi Fujisaku, director of┬ "Blood+" and scriptwriter for many episodes of the "Ghost in the Shell S.A.C." series. Manga artist Tetsuro Ueyama ("Metal Guardian Faust") was in charge for the character designs.
Prod I.G
Rate This Anime Series:
BCDB Rating:
"RD Senn˘ Ch˘sashitsu" has not yet received enough votes to be rated.
RD Senn˘ Ch˘sashitsu Anime Series Guide :
1 1 1 1 1 1 1 1 1 1 1 1 1 1 1 1 1 1 1 1 1 1 1 1 1