Paramount Pictures Paramount Magazine Direct-To-Video Cartoon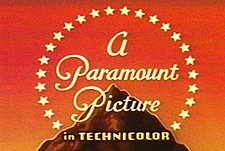 Paramount Magazine featured a few series of cartoons based on current comics from the daily newspapers. Felix the Cat got his start here when Pat Sullivan stayed with Paramount when Bray Studios split from the studio.
Paramount Pictures
This page has been viewed 3 times this month, and 9,643 times total.
Paramount Magazine Direct-To-Video Cartoons Cartoon Series: