nWave Pictures Studio Directory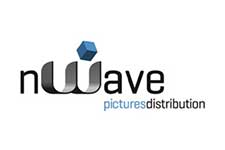 Founded by Ben Stassen and Brussels-base D&D Media Holding in 1994, nWave Pictures along with its sister companies Movida and Trix, became a pioneer in the use of computer technology for the production of ride films.
Rate This Studio:
BCDB Rating:
"nWave Pictures" has not yet received enough votes to be rated.
nWave Pictures Studio :
Fly Me To The Moon Illuminata Pictures, nWave Pictures

featuring Yegor, Louie, Nat's Mom, Buzz Aldrin, Nat, I.Q., Nadia, Poopchev, Scooter, Grandpa, Scooter's Mom, Ray, Leonide, I.Q.'s Mom; more Characters ...

Fly Me To The Moon There have not yet been any votes for "Fly Me To The Moon". Vote Now! 21
Around the World in 50 Years 3D
nWave Pictures, Illuminata Pictures...
featuring Hatchling Shelly, Hatchling Sammy, Policeman, Young Loggerhead Sally, Whale, Hatchling Ray; more Characters

....
Around the World in 50 Years 3D There have not yet been any votes for "Around the World in 50 Years 3D". Vote Now! 23
Robinson Crusoe nWave Pictures, StudioCanal

featuring Robinson Crusoe, Tuesday

Robinson Crusoe There have not yet been any votes for "Robinson Crusoe". Vote Now! 21