Transformers Episode Guide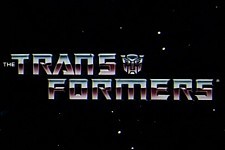 The story of The Transformers begins on the planet Cybertron, home to both Autobot and Decepticon. When the Autobots head for their ship to seek out new energy reserves, the Decepticons attack, leading to a crash landing on Earth several million years B.C. An erupting volcano in the present day reactivates the dormant robot/vehicles, and the battle begins anew, led by good robot/big rig Optimus Prime and bad robot/big gun Megatron. Helpful humans Spike and Sparkplug Witwicky befriend the Autobots and aid their cause. In later seasons, other humans would join each side, like wheelchair-bound wunderkind Chip Chase and the arch evil Dr. Archeville.
Rate This Cartoon Series:
BCDB Rating:
"Transformers" has not yet received enough votes to be rated.
Transformers TV Episode Guide :
1 1 1 1 1 1 1 1 1 1 1 1 1 2 2 2 2 2 2 2 2 2