Jetlag Productions Directory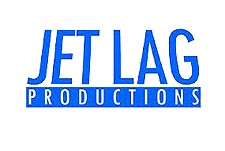 Jetlag Productions began as a small independent animation company assisting in the productions of such series as "
The New Adventures of He-Man
" in 1990 and "
Conan the Adventurer
" in 1992. In 1992, it was approached by Joe Cayre, Ken Cayre and Stan Cayre, the founders of
GoodTimes Entertainment
. The Cayre Brothers set Jetlag up to replace
Golden Films
as GoodTimes' provider of low budget animated children's films.
Jetlag began producing films very similar to those the Cayre Brothers had gotten from from Golden Films. Beginning their releases in 1994 Jetlag Productions produced a total of seventeen different animated films, thirteen adaptations of existing material and four original features. All seventeen films were around 45 minutes in length and were released as direct-to-video VHS features. Their last release was
The Hunchback of Notre Dame
, which was released on April 30th, 1996, just before GoodTimes turned to a new company, Blye Migicovsky Productions for their new line of animation releases.
Jetlag Prods
Rate This Studio:
BCDB Rating:
"Jetlag Productions" has not yet received enough votes to be rated.
Jetlag Productions Cartoon Series: