Futurikon Studio Directory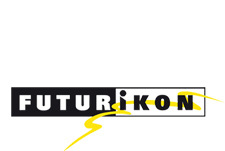 This French production studio was founded in 1996, by Philippe Delarue. Futurikon specializes in the production and worldwide sales of animation programs, feature films and documentaries. In recent years, Futurikon has strengthened its live action production.
Rate This Studio:
BCDB Rating:
"Futurikon" has not yet received enough votes to be rated.
Futurikon Studio Listings:
Futurikon Studio :
Den Grimme Ælling Oog Mig A•Film ApS, Disney Television France, Futurikon, Magma Films, TPS Star...

featuring Ratso, Ugly, Jessie, Phyllis, Wesley, Ernie, William, Frank, Stan, Esmeralda, Peep Olga, Priest, Seagulls, Chicken; more Characters ...

Den Grimme Ælling Oog Mig There have not yet been any votes for "Den Grimme Ælling Oog Mig". Vote Now! 21
Chasseurs De Dragons Futurikon, Luxanimation, Trixter Film GmbH

featuring Lian-Chu, Gwizdo, Le Seigneur Arnold, Gildas, Zoé, Hector, Mamular

Chasseurs De Dragons BCDB Rating: (3.8/5 stars from 3 users.)
Minuscule - La Vallée des Fourmis Perdues Futurikon Films, Entre Chien et Loup, Le Pacte, Les Editions Montparnasse...

Minuscule - La Vallée des Fourmis Perdues There have not yet been any votes for "Minuscule - La Vallée des Fourmis Perdues". Vote Now! 21