DreamWorks Anim Television Episode Guide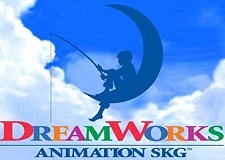 DreamWorks began working on television fare in the late 1990's, and produced little of note. When their feature films started to take off, so did their television shows based on on those properties. But where DreamWorks Television broke out of the mold was their deals in the early 2010's with Netflix. Katzenburg has said that he feels the Internet as distribution is the future, and that is where DreamWorks Television is aiming. The five-year deal between DreamWorks Animation and Netflix is for 300 hours of original programming of over thousand episodes. For this task, DreamWorks Animation opened a new television production unit, called DreamWorks Animation Television.
DreamWorks Anim
This page has been viewed 4 times this month, and 16,460 times total.
Television Episode Guide Cartoon Series: