Dreamworks Oriental Studio Directory -Alternate: 东方梦工厂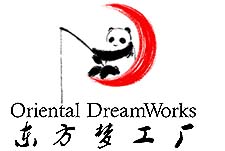 Alternate Studio Title: 东方梦工厂
Founded in 2012 by DreamWorks Animation in a joint venture with Chinese investment companies. The studio will mainly produce Chinese-themed animated and live action films and their derivatives for distribution within China and worldwide.

The studio will be headquartered on a new Shanghai waterfront complex scheduled to open in 2017 (or early-2018). The campus will house the Oriental DreamWorks production studio as well as the world's largest IMAX screen, eight outdoor plazas, hotels, restaurants, theaters, galleries, and tourist attractions.
Rate This Studio:
BCDB Rating:
"Dreamworks Oriental" has not yet received enough votes to be rated.
Dreamworks Oriental Studio :
Tibet Code
Dreamworks Oriental
Tibet Code There have not yet been any votes for "Tibet Code". Vote Now! 23
Kung Fu Panda 3 DreamWorks Animation SKG, Oriental DreamWorks

featuring Po, Tigress, Shifu, Monkey, Crane, Mantis, Viper, Mr. Ping, Panda Dad