DigiCult Studio Directory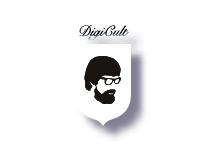 The name DigiCult first appeared on the independent UK film scene in 2001. Working with a tiny amount of resource, the project's founder producer Paul Welsh worked with GMAC's core staff over five years, developing and producing over 25 shorts with budgets ranging from £1k to £8K.

Early in 2007, the DigiCult short film strand was wound down before the name and original philosophy of the project was resurrected in Autumn 2008 through a new independent company, set-up by Paul Welsh and partner producer David Smith.

Since DigiCult's reboot – partnering with Scottish Screen, UK Film Council, BBC Scotland and more recently Creative Scotland, Screen Hi and Glasgow Film Festival – the company has established itself as one of the longest running and most successful independent talent development organizations in UK film, producing 13 live action, animation and documentary projects with emerging talent in the last three years alone.
DigiCult
Rate This Studio:
BCDB Rating:
"DigiCult" has not yet received enough votes to be rated.
DigiCult Studio :
Battenberg DigiCult, UK Film Council

Battenberg There have not yet been any votes for "Battenberg". Vote Now! 21
The Tannery Iain Gardner Animation, Axis Animation, DigiCult

featuring Fox, Rabbi, Mouse, Hunter

The Tannery There have not yet been any votes for "The Tannery". Vote Now! 21
featuring Luka, Lucy

Fixing Luka There have not yet been any votes for "Fixing Luka". Vote Now! 21