Generator Rex Episode Guide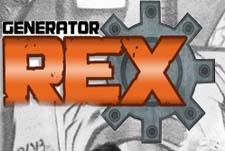 Generator Rex takes place in the aftermath of a global accident, where microscopic machines known as nanites have merged with every living thing. For a select few, the nanites mutate their hosts into monstrous creatures called E.V.O.s. Rex is one such E.V.O., but unlike the monsters he and Providence battle, Rex has control over his nanites. He alone has the ability to not only control these nanites – allowing him to create amazing mechanical limbs and gadgets that aid him in battle– but also heal E.V.O.s of their mutation.
Cartoon Network
Rate This Cartoon Series:
BCDB Rating:
"Generator Rex" has not yet received enough votes to be rated.
Generator Rex Episode Guide List:
1 1 1 1 1 1 1 1 1 1 1 1 1 1 1 1 1 1 1 1 1 2 2 2 2