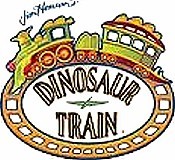 Erma Eoraptor
Erma Eoraptor
Erma Eoraptor (2010) Season 1 Episode 124-A- Dinosaur Train Cartoon Episode Guide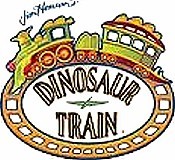 by Dave Koch
---
Post your Comments or Review
This page has been viewed 104 times this month, and 504 times total.
The Jim Henson Company, FableVision.
with participation and assistance of: Singapore Media Development Authority
Cartoon Characters: Buddy, Tiny, Shiny, Don, Mr. Conductor, Mrs. Pteranodon, Mr. Pteranodon, Howard Dragonfly, Arlene Archaeopteryx, Keenan Chirostenotes, The Old Spinosaurus, Mikey Microraptor, Minne Microraptor, Ernie Einiosaurus, Mrs. Einiosaurus, Jack Einiosaurus, Ralph Einiosaurus, Tank Triceratops, Trudy Triceratops, Tuck Triceratops, Truman Triceratops, Todd Triceratops, Ned Brachiosaurus, Ella Brachiosaurus, Brenda Brachiosaurus, Laura Giganotosaurus, Petey Peteinosaurus, Peggy Peteinosaurus, Annie Tyrannosaurus, Delores Tyrannosaurus, Boris Tyrannosaurus, Morris Stegosaurus, Alvin Allosaurus, Hank Ankylosaurus, Leslie Lesothosaurus, Mrs. Lesothosaurus, Erma Eoraptor, Mrs. Conductor, Gilbert Troodon, The Station Master, Travis Troodon, The Troodon Official, Valerie Velociraptor, Velma Velociraptor, Vincent Velociraptor, Arnie Argentinosaurus, Mr. Argentinosaurus, Jess Hesperornis, Ollie Ornithomimus, Oren Ornithomimus, Mrs. Ornithomimus, Leroy Lambeosaurus, Lily Lambeosaurus, Lorraine Lambeosaurus, Larry Lambeosaurus, Cory Corythosaurus, Mrs. Corythosaurus, Perry Parasaurolophus, Angela Avisaurus, Derek Deinonychus, Mrs. Deinonychus, Mr. Deinonychus, King Cryolophosaurus, Spiky Stygimoloch, Stuart Stygimoloch, Shirley Stygimoloch, The Enantiornithine, Iggy Iguanodon, Kenny Kentrosaurus, Chung Confuciusornis, Martin Amargasaurus, Adam Adocus, Pauline Proganochelys, Elmer Elasmosaurus, Mr. Elasmosaurus, Mrs. Elasmosaurus, Carla Cretoxyrhina, Craig Cretoxyrhina, Paulie Pliosaurus, Mrs. Pliosaurus, Henry Hermit Crab, Patrica Palaeobatrachus, Quincy Quetzalcoatlus, Mr. Quetzalcoatlus, Teri Therizinosaurus, Mrs. Therizinosaurus, Mr. Therizinosaurus, Eugene Euoplocephalus, Cindy Cimolestes, Daphne Daspletosaurus, Mr. Daspletosaurus, Ziggy Zhejiangopterus, Alan Alamosaurus, Mitch Michelinoceras, Max Michelinoceras, Bucky Masiakasaurus, Stacie Styracosaurus, Sonja Styracosaurus, Stuart Styracosaurus, Stephie Styracosaurus, Percy Paramacellodus, Rick Oryctodromeus, Nick Oryctodromeus, Millie Maiasaura, Mookie Maiasaura, Michelle Maiasaura.
Originally Released in 2010.
Season: 1
Color
Running Time: 11 minutes.
U.S.A. / Singapore
Return To "Erma Eoraptor"
About Your Review
Thank you for choosing to your thoughts about Erma Eoraptor. Your insight into this film will be valuable for other readers of the Big Cartoon DataBase. The quality of your comments will dramatically impact its approval and ultimate success. Please follow the standards below for writing a good, timeless post.
Review Writing Standards
Please write ONLY about this specific cartoon.
Write clearly with accurate grammar, spelling, capitalization and punctuation.
State your facts accurately, and your opinions strongly.
Do not copy any part of your review from someone else's post (unless you are responding to a specific point).
Do not use offensive language or content.
Comments must be at least 20 words but 100 words or more is preferable.
HTML Tags and E-mail addresses are not accepted in our reviews.
Please Remember
: You can post a review even if you are not logged in. However, if you think you may want
to edit your review in the future, you
must
be logged in; guest reviews are not editable.