Previous Cartoon | Next Cartoon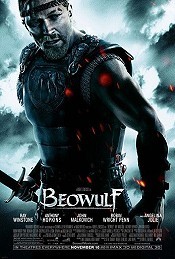 Beowulf
Beowulf
Beowulf (2007) Theatrical Cartoon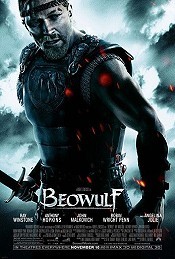 ---
Post your Comments or Review
This page has been viewed 425 times this month, and 4304 times total.
Unknown Tag: 'short_stud_crew'
Unknown Tag: 'short_voice_crew'
Unknown Tag: 'short_dir_crew'
Unknown Tag: 'short_prod_crew'
Unknown Tag: 'short_write_crew'
Unknown Tag: 'short_edit_crew'
Unknown Tag: 'short_music_crew'
2007
Warner Bros. Pictures, ImageMovers, Paramount Pictures, Shangri-La Entertainment
Paramount Pictures, Warner Bros. Pictures
Theatrical Cartoon
Cartoon Characters: Beowulf, Grendel, Hild, Altheaborg, Sentry Guard, Unferth Guard, Olaf, Garmund, Wiglaf, Yrsa, King Hrothgar, Drehgbearn, Grendel's Mother, Old Cain, Ursula, Unferth, Wulfgar, Estrith, Hengest, Boy, Young Cain, Ensemble, Queen Wealhtheow, Eofor, Maidens, Thanes.
Vocal Talent: Alan Ritchson (Beowulf), Ray Winstone (Beowulf), Aaron Stephens (Beowulf Physique), Crispin Glover (Grendel), Sharisse Baker-Bernard (Hild), Jacquie Barnbrook (Altheaborg), Richard Burns (Sentry Guard, Unferth Guard), Chris Coppola (Olaf), Greg Ellis (Garmund), Brendan Gleeson (Wiglaf), Leslie Harter Zemeckis (Yrsa), Anthony Hopkins (King Hrothgar), Nick Jameson (Drehgbearn), Angelina Jolie (Grendel's Mother), Dominic Keating (Old Cain), Alison Lohman (Ursula), John Malkovich (Unferth), Sebastian Roché (Wulfgar), Charlotte Salt (Estrith), Woody Schultz (Hengest), Randy Shelly (Boy), Tyler Steelman (Young Cain), Nadine Stenovitch (Ensemble), Robin Wright Penn (Queen Wealhtheow), Rik Young (Eofor), Emily Johnson (Maiden #12), Tim Trobec (Thane #1), Jared Weber (Thane #3), Chris Mala (Thane #5), John Littlefield (Thane #23), Tom West (Thane #44), Shay Duffin.
Directed By Robert Zemeckis.
First Assistant Director: Josh McLaglen.
Second Assistant Director: Maria Battle-Campbell.
DGA Trainees: Daniella Eisman, Mike Naylor.
Assistant to Director: Monique Perez.
Produced By Steve Bing, Jack Rapke, Steve Starkey, Robert Zemeckis.
Co-Producer: Steven J. Boyd.
Associate Producer: Josh McLaglen.
Line Producer: Peter M. Tobyansen.
Executive Producers: Roger Avary, Neil Gaiman, Roger Roberts, Martin Shafer.
Animated By Maks Naporowski.
Motion Capture Technical Animator: Kevin Wang.
Technical Animation Supervisor: Corey Turner.
Senior Technical Animators: Benjamin Cheung, Andrea Donnelly, Rob MacKenzie, Michael L. Mumbauer, Aaron Pfau, Dan Sheerin.
Technical Animators (SPI): Dan Camp, Kurt Dufresne, Xou Fang, Nishira Fitzgerald, Michael Juarez, Lennon Montejo, Andrew Rose, Amy Taylor.
Technical Animators: Pablo Chavez, Alexander Chen, Jack Geckler, Josh Hutchins, Matthew Rubin, Kevin Schooler (uncredited), York N. Schueller, Emi Tahira, Pete Upson, Darin Velarde.
Technical Animator/Mocap Artist (Imageworks): Jasun Giles.
Technical Animator/Mocap Artist (SPI): Mark Lipsmeyer.
Technical Animator/Mocap Artist: Jason Rush.
Technical Animator (Motion Capture): Oded Kassirer.
Visual Effects Technical Animator: Josh LaBrot.
Director of Animation Production: Robin A. Linn.
Animation Assistant Production Manager: Daniel Carbo.
Animation Supervisor: Robin A. Linn.
Senior Character Animator (SPI): Toby Haruno.
Senior Character Animator ("Mark Vulcano"): Marc Vulcano.
Character Animator: Brett Schroeder.
Music By Alan Silvestri.
Edited By Jeremiah O'Driscoll.
First Assistant Editor: Todd Busch.
Assistant Editors: Peter Lonsdale, Michael Struk.
Cinematography: Robert Presley.
Casting: Ronna Kress.
Casting Associate: Courtney Sheinin.
Casting Associate (UK): Sasha Robertson.
Casting Assistant: Laura Windows.
Extras Casting: Sande Alessi, Kristan Berona.
Production Design: Doug Chiang.
Supervising Art Director: Norman Newberry.
Art Direction: Greg Papalia.
Assistant Art Directors: Todd Cherniawsky, Andrew L. Jones, Mike Stassi, Jim Wallis.
Costume Design: Gabriella Pescucci.
First Assistant Costume Designer: Massimo Cantini Parrini.
Assistant Costume Designer: Giovanni Casalnuovo.
Costume Supervisors: Anthony Almaraz, Gregory B. Peña.
Costumer: Alma Magaña.
Hair Department Head: Roxane Griffin.
Hair Stylist: Scott Cameron.
Life Casting Mold Makers (W.M. Creations): Carlton Coleman, Matthew Jorgensen, Neal Kennemore, Rich Knight.
Motion Capture Supervisor (Head Cast, W.M. Creations): Kris Kobzina.
Head Casts (Motion Capture): Matthew W. Mungle.
Motion Capture Script Supervisor: Heather McCann.
Makeup Supervisor: Matthew W. Mungle.
Key Makeup Artists: Tegan Taylor, Nacoma Whobrey.
Makeup Artist: Heather Plott.
Special Makeup Effects Lab Technician: Glenn Pulliam.
Wig Maker: Lynne Watson.
Unit Production Manager: Josh McLaglen.
Associate Production Managers: Ryan Gilleland, Julie Groll, Louisa Kwan.
Digital Production Manager: Brad Simonsen.
Digital Set Designer: Jackson Bishop.
Set Designers: Todd Cherniawsky, Scott Herbertson, Jim Wallis.
Set Dressers: Scott Edward Collins, David M. Milstien.
Props: Michael D'Imperio.
Set Decoration Coordinator: Darlene Salinas.
Set Decorating Buyer: Kristen Gassner.
Storyboard Artists: Philip Keller, Dan Sweetman, Simeon Wilkins.
General Foreman: Bobby Mara.
Concept Artist: Vladimir Todorov.
Construction Coordinator: John Villarino.
Art Department Coordinator: Joseph J. Virdone.
Pro Tools Operator: Mark Agostino.
Boom Operators: Robert Jackson, Matthew McFadden, Peggy Names.
Supervising Sound Designer/Mixer: Randy Thom.
Supervising Sound Editor: Dennis Leonard.
Sound Mixer: William B. Kaplan.
Special Effects Coordinator: Michael Lantieri.
Special Effects Technician: Toby Rosen.
Motion Capture Systems Operator: Bill Beemer.
Motion Capture Producer (SPI): Sean Stanek.
Motion Capture Supervisor: Demian Gordon.
Motion Capture: Tom Armbruster, Scott Danielson, Jason Hunter, Gus Lopez, Gary Roberts.
3D Scanning Assistant Coordinator: Erika Bach.
3D Scanning: Marc Smith.
Laser Scanning: Yoshi DeHerrera.
Technical Directors (Cloth/Hair): Gavin Baxter, Dave Tonnesen.
CG Supervisors: Theodore Bialek, Jep Hill.
CG Supervisor (Special Projects): Remington Scott.
Character Pipeline Lead: David J. Blumenfeld.
Character Pipeline Technical Director: S. Scott Parrish.
Look Development Technical Directors (SPI): Tim Brandt, Joe Strasser.
Look Development Technical Director: Alan Chan.
Texture Supervisor: Dennis Bredow.
Senior Production Services Technicians (SPI): Matt Brown, Benjamin Dines.
Model Supervisor (SPI): Edward Taylor.
Lead Model Maker: Jason Mahakian.
Model Maker: Tony Bohorquez.
Senior Digital Modeler: James Doherty.
Digital Modeler: Julian Sarmiento.
Senior Character Modeler: Luis Labrador.
Senior Character Modeler (SPI): Dylan Gottlieb.
Lead Modeler: Yun Geuk Kang.
Senior Modeler: Randy Sharp.
Character Modelers: Steve Rheinfrank, Dustin Zachary.
Modelers: Bruce Buckley, Ki Jong Hong, Howie Muzika, Marc Steinberg.
Software Engineer (SPI): François Chardavoine.
Visual Effects Producer: Jacqueline M. Lopez.
Visual Effects Supervisor: Jerome Chen.
Visual Effects Coordinators: Johanna D'Amato, Danielle DiMarco, Shaun Michel.
Senior Visual Effects Editor: Timothy Eaton.
Visual Effects Accountant: Nancy Sandberg.
Lead Technical Directors: Christian Cunningham, Willi Hammes.
Associate Technical Director (SPI): Brian Gyss.
Character Technical Director (SPI): Marc Wilhite.
Technical Director: Barry Kane.
Senior Motion Capture Integration Technical Director: Eric Lalumiere.
Associate Lighting Technical Director: Ryan Tulloch.
Texture Paint Lead: Owen Demers.
Character Setup: Joseph DiLallo.
Production Accountant: Susanne Lariviere.
Assistant Accountant: Heather J. Goguen.
Second Assistant Accountant: Candice LeClaire.
Visual Development: Yasser Hamed.
Senior Character Rigger: Joe Harkins.
Creature/Env Texture (SPI): Jang Chol Lee.
Digital Producer: Skye Lyons.
Layout Supervisor: Corey Turner.
Lead Layout Artist: John J. Meehan.
Digital Effects Supervisor: Sean Phillips.
Digital Artist: The-Hung Quach.
EOG System Operator (SPI): Andrew Rose.
Digital Resource Manager: Anthony Ruey.
Stunt Coordinator: Garrett Warren.
Stunt Coordinator (Second Unit): Jesse Johnson.
Stunts: Matthew R. Anderson, Richard Bucher, Thomas Dewier, Brett A. Jones, Luke LaFontaine, Brian Machleit, J.J. Perry, Kevin Scott, Brian Simpson, Joshua Simpson, Mike Smith.
Stunt Performers: Paul Eliopoulos, Edwin Villa.
Stunt Rigger: Randy Beckman.
Stunt Doubles: Brycen Counts, Boo Boo Stewart.
Utility Stunts: Felipe Savahge.
Camera Operator: Patrick B. O'Brien.
Camera Operator ("B" Camera): Marc Lulkin.
Production Coordinator: Gabriela Rios.
Assistant Production Coordinators: Kyoko Kageyama, Christie Kwan, Sarah Spearing.
Key Set Production Assistant: Sara Docksey.
Production Assistants: David Bax, Shawn Burik, Brian De Esch, Gina DiPietro, Bensen Ho, Beth J. Linden, Thomas Longo, Allison Meadows, Erich A. Muller, Michael Hugh O'Donnell, Jeffrey Parker, Brett Schooler, Bryan Stephan, Elizabeth Teran, Andrew Will.
Researchers: Jason Brown, Eliza Chaikin.
Dialect Coach: Roisin Carty.
Property Database: Alexander Chen.
Database Operator: Mike Flanagan.
Assistants (Steve Starkey): Tora Chung, Lauren Miller.
Assistant (Mr. Avary): Matthew Markwalder.
Cast Assistant (Ray Winstone): Bea S. Rembeczky.
Driver (Anthony Hopkins): Paulie DiCocco.
Retro-Reflective Sensor Engineer: Ralph C. Cooper, Jr.
Editorial Consultant: R. Orlando Duenas.
Assistant to Actor: Jennifer Anne Franklin.
Avid Engineer: Noah Gift.
Studio Stage Manager: Jason Hariton.
Video Floor Supervisor: Chris Wagganer.
Production Video Supervisor: Ian Kelly.
Video Assistant: Jesse Kaplan.
Wardrobe Assistant: Andrea Sorrentino.
Production Executive: Zane Weiner.
Special Effects: Gentle Giant Studios Inc., Sony Pictures Imageworks, W.M. Creations.
Submit Additional Information:
Do you have anything to add to this page? Have we made any mistakes... or do you have any additional information about Beowulf? If so, we would love to hear from you. Please send us a quick note with your additions or corrections to this page, and we will make the corrections as soon as possible!
Report Errors / Submit Additional Information
Cartoon Summary:
In a legendary time of heroes, the mighty warrior Beowulf battles the demon Grendel and incurs the hellish wrath of the beast's ruthlessly seductive mother. Their epic clash forges the timeless legend... (more)