Previous Cartoon | Next Cartoon
Home On The Range
Home On The Range
Alternate Title: Sweating Bullets
Home On The Range (Sweating Bullets) (2004) Theatrical Cartoon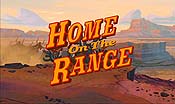 ---
Post your Comments or Review
This page has been viewed 3068 times this month, and 11327 times total.
Unknown Tag: 'short_stud_crew'
Unknown Tag: 'short_voice_crew'
Unknown Tag: 'short_dir_crew'
Unknown Tag: 'short_prod_crew'
Unknown Tag: 'short_write_crew'
Unknown Tag: 'short_edit_crew'
Unknown Tag: 'short_music_crew'
2004
Walt Disney Pictures
Buena Vista Pictures Distribution
Theatrical Cartoon
Cartoon Characters: Maggie, Mrs. Caloway, Grace, Wesley, Rusty, Buck, Slim, Junior, Rico, The Willie Brothers, Jeb, Sheriff, Pearl, Audrey, Ollie, Piggies, Larry, Lucky Jack, Barry, Bob.
Vocal Talent: Roseanne Barr (Maggie), Dame Judi Dench (Mrs. Caloway), Jennifer Tilly (Grace), Steve Buscemi (Wesley), G.W. Bailey (Rusty), Cuba Gooding Jr. (Buck), Randy Quaid (Alameda Slim), Lance Legault (Junior), Charles Dennis (Rico), Sam J. Levine (Willie Brothers), Joe Flaherty (Jeb), Richard Riehle (Sheriff Sam Brown), Carole Cook (Pearl), Estelle Harris (Audrey), Charlie Dell (Ollie), Bobby Block (Piggy), Keaton Savage (Piggy), Ross Simanteris (Piggy), Marshall Efron (Larry), Charles Haid (Lucky Jack), Mark Walton (Barry, Bob), Governor Ann Richards (Annie), Patrick Warburton (Patrick), Dennis Weaver (Abner), Mike Bell, Tim Blevins, Bob Bouchard, Tami Tappin Damiano, Debi Derryberry, Randy Erwin, Troy Evans, Bill Farmer, Linda Griffin, Pam Hamill, Roger Jackson, Leslie Jordan, Linda Kerns, Kevin Ligon, Edie McClurg, Mickie McGowan, Jordan Orr, Wilbur Pauley, Phil Proctor, Evan Sabara, Garnett Sailor, Peter Samuel, John Sanford, Peter Siragusa, Jim Ward, Joe Whyte, Bruce A. Young, Roger Yuan.
Animated By Dale Baer (Slim), Russ Edmonds (Rico, the Willies), Sandro Cleuzo (Sheriff), Mike Surrey (Buck), Chris Buck (Meg), Mark Henn (Grace), Duncan Marjoribanks (Mrs. Calloway), Sandro Cleuzo (Jeb), Bruce Smith (Pearl), James Lopez (Miscellaneous Animals), Andreas Deja, Tony DeRosa, Brian Ferguson.
Written By Will Finn, John Sanford, Michael Labash, Sam Levine, Mark Kennedy, Robert Lence.
Additional Dialogue: Shirley Pierce.
Music By Alan Menken.
Lyrics: Glenn Slater.
Songs: k.d. lang, Bonnie Raitt, Tim McGraw.
Edited By H. Lee Peterson.
Associate Editor: Mark Hester.
First Assistant Editor: Craig Paulsen.
Assistant Editor: James Melton.
Additional Assistant Editor: Hermann H. Schmidt.
Art Director: David Cutler.

ARTISTIC SUPERVISORS


Layout: Jean-Christophe Poulain.
Background: Cristy Maltese Lynch.
Clean-Up: Marshall Lee Toomey.
Visual Effects: Marlon West.




Artistic Coordinator: Dennis M. Blakey.
Production Manager: Tamara Boutcher.
Story Artists: Chen-Yi Chang, Ed Gombert, Kevin L. Harkey, Mark D. Kennedy, Michael Labash, Robert Lence, Tony Leondis, Sam Levine, Christopher J. Ure, Mark Walton.

CHARACTER ANIMATION


Maggie

Supervising Animator: Chris Buck.
Animators: Tim Allen, Jared Beckstrand, Jerry Yu Ching, Anthony De Rosa, Danny Galieote, Joseph Mateo, Marc Smith, Michael Stocker, Dougg Williams, Michael Wu.



Mrs. Caloway

Supervising Animator: Duncan Marjoribanks.
Animators: Bob Davies, Robb Pratt, Michael Show, Barry Temple, Bill Waldman.



Grace/Wesley/Rusty

Supervising Animator: Mark Henn.
Animators: Adam Dykstra, Mark Pudleiner.



Buck

Supervising Animator: Michael Surrey.
Animators: Steven Pierre Gordon, Sang-Jin Kim, Mark Koetsier, Mark Alan Mitchell.



Slim/Junior

Supervising Animator: Dale Baer.
Animators: Andreas Deja, Mike Disa, Robert Espanto Domingo, Doug Frankel, Christopher Sauve.



Rico/Willies/Horses

Supervising Animator: Russ Edmonds.
Animators: James Baker, Brian Ferguson, Joe Haidar, Joseph Mateo.



Sheriff/Jeb

Supervising Animator: Sandro Lucio Cleuzo.
Animator: Richard Hoppe.



Pearl

Supervising Animators: Bruce W. Smith, Mark Henn.



Farm Animals

Lead Animator: James Lopez.
Animators: Christopher Hubbard, Clay Kaytis.



Lucky Jack

Lead Animator: Shawn Keller.



Barry & Bob

Animators: Bob Davies, Christopher Sauve.



Herd Crew

Lead Animator: Mark Pudleiner.
Digital Herd Technical Director: Peter Megow.
Key Assistant Animator: Leland J. Hepler.
Scene Set-Up: Sheldon Ramones.
Rough Inbetweeners: Raul Aguirre Jr., George Benavides, Casey Coffey, Wendie Lynn Fischer, Larry R. Flores, Edmund Gabriel, Mike Greenholt, Ely Lester, Michael Lester, Bobby Alcid Rubio, Kevin M. Smith, Chris Sonnenburg, Wes Sullivan, Aliki Theofilopoulos.



CAPS SUPERVISORS


Scene Planning: Thomas Baker, Mark Henley.
Animation Check: Barbara Wiles.
2D Animation Processing: Robyn L. Roberts.
Color Models: Karen Comella.
Paint/Final Check: Hortensia M. Casagran.
Compositing/Digital File Services: James "Jr" Russell.
Digital Film Print: Brandy Hill, William Fadness.
Post Production Manager: Bérénice Robinson.
Assistant Artistic Coordinator: Kimberley A. Cope.



VISUAL DEVELOPMENT & CHARACTER DESIGN


Character Stylist: Joe Moshier.
Character Sculptures: Raffaello Vecchione.
Visual Development Artists: Mike Gabriel, Michael Giaimo, Michael Humphries, Karen A. Keller, Jill A. Petrilak, Carol Kieffer Police, Caren Scarpulla, Christopher J. Ure, Fred Warter.



LAYOUT


Layout Stylist: Carol Kieffer Police.
Assistant Head Of Layout: Kevin R. Adams.
Journeymen: Jeff Beazley, Trish Coveney-Rees, Dan Hansen, Karen A. Keller, Emil Mitev, Rick Moore, Gary Mouri, Kevin Nelson, Jeff Purves, Tom Shannon, Allen C. Tam.
Technical Directors: Craig Caton-Largent, Chris Keene.
Assistants: Brian KesingerJulio Leon, Craig Sellars, Lisa Souza, Kevyn Wallace, Will Weston.
Lead Software Technical Director: Eric Powers.
Scene Set-Up: Jennifer Behnke.
Blue Sketch: Madlyn Zusmer O'Neill, Monica Albracht Marroquin.



BACKGROUNDS


Backgrounds: Jennifer K. Ando, Sunny Apinchapong, Doug Ball, Debbie Du Bois, Miguel Gil, Dean Gordon, Carl Jones, Michael Kurinsky, John Lee, William Lorencz, Jerry Loveland, James J. Martin, Kelly McGraw, Gregory C. Miller, Don Moore, Philip Phillipson, Daniel Read, Leonard Robledo, George Taylor, Maryann Thomas, Thomas Woodington.
Digital Touch-Up Artist: Christine Laubach.



CLEAN-UP ANIMATION


Maggie

Lead Key: Marianne Tucker.
Key Assistants: Debra Armstrong, Susan Lantz, Lieve Miessen, Don Parmele, Natasha Dukelski Selfridge.
Assistants: Scott Anderson, Daniel Yoontaek Lim, Bernadette Moley, Steven K. Thompson.
Breakdown: Regina Conroy, Cynthia Landeros.
Inbetweener: Suzanne F. Hirota.



Mrs. Caloway

Lead Key: Nancy E. Kniep.
Key Assistants: Margie Daniels, Lee Dunkman, Akemi Gutierrez, Dorothea Baker Paul, Richard D. Rocha.
Assistants: Kevin M. Grow, Mary-Jean Repchuk.
Breakdown: Christenson M. Casugo, Al Salgado, Wm. John Thinnes.
Inbetweeners: Thomas Estrada, James Anthony Marquez.



Grace/Wesley/Rusty

Lead Key: June M. Fujimoto.
Key Assistants: Sean Gallimore, Juliet Stroud-Duncan, Trevor Tamboline.
Assistants: Dietz Toshio Ichishita, Mary Measures, Doug Post.
Breakdown: Jody Kooistra, Tao Huu Nguyen.
Inbetweeners: James Burks, Margaret "Mac" Spada, Kimberly Moriki Zamlich.



Buck/Pearl

Lead Key: Ginny Parmele.
Key Assistants: Inna Chon, Brian B. McKim, Jacqueline Sanchez.
Assistants: Kris Heller, Denise Meehan, Annette Morel.
Breakdown: Patricia Ann Billings-Malone, Cliff Freitas, Yoon Sook Nam.
Inbetweener: Taik Lee.



Slim/Junior

Lead Key: Ruben Procopio.
Key Assistants: Michael G. McKinney, Eric PigorsAlex Topete.
Assistant: Todd H. Ammons.
Breakdown: Frank F. DietzGary J. Myers, David E. Recinos.
Inbetweener: Drew Adams.



Willies/Horses

Lead Key: Bill Berg.
Associate Lead Key: Kaaren Lundeen.
Key Assistant: Merry Kanawyer Clingen.
Assistant: Marty Schwartz.
Breakdown: Nickolas M. Frangos.



Lucky Jack/Rico

Lead Key: Emily Jiuliano.
Key Assistants: Steve Lubin, Terry Naughton, Dan Tanaka.
Assistants: Brigitte T. Franzka-Fritz, Arturo Alejandro Hernandez.
Breakdown: Christopher Gerard Darroca.
Inbetweeners: Raymond Flores Fabular, Daniel Schier.



Sheriff/Jeb/Pearl/Vultures

Lead Key: Renee Holt.
Key Assistants: Marcia Kimura Dougherty, Myung Kang Teague, Eunice (Eun Ok) Yu.
Assistant: Teresa Eidenbock.
Breakdown: Allison Renna.
Inbetweener: Ryan Carlson.



Farm Animals

Lead Key: Edward R. Gutierrez.
Assistants: Diana Coco, Jan Naylor.



Miscellaneous

Lead Key: Martin Korth.
Key Assistants: Tony Anselmo, Wes Chun, Jesus Cortes, Allison Hollen, Calvin Le Duc, Marsha W.J. Park-Yum, Dana M. Reemes, Stephan Zupkas.
Assistants: Chan Woo Jung, Yung Soo Kim, Miriam McDonnell, Susan Y. Sugita.
Breakdown: Chang Yei Cho, Steve Lenze.



Digital Herd

Look Development Technical Directors: Iva S. Itchevska, Heather Pritchett.



VISUAL EFFECTS ANIMATION


Visual Effects Animators: Sean Applegate, John Armstrong, Gordon Baker, Allen Blyth, Dan Chaika, Peter Demund, Michael Cadwallader Jones, Ted C. Kierscey, Cynthia Neill Knizek, Dorse A. Lanpher, Dan Lund, James Devalera Mansfield, Mauro Maressa, David (Joey) Mildenberger, Steve Moore, Mark Myer, Masa Oshiro, Tonya Ramsey, Phillip Vigil.
Supervising Animator, Digital Effects: Michael Kaschalk.
Effects Key Assistants: Marko Barrows, Ty Elliott, Ray Hofstedt, Elizabeth Holmes, David Kcenich, Joseph Christopher Pepe, Peter Francis Pepe Jr., Steve Starr, Amanda J. Talbot, Michael Anthony Toth, John Tucker.
Effects Assistants: Kim Burk, Van Shirvanian.
Effects Breakdown: Virgilio John Aquino, Steve Filatro, Kristin K. Fong Lukavsky, Jean-Paul Orpinas, Philip Pignotti, Nicole A. Zamora-Redson.
Scene Set-Up: Derrick Huckvale, Jason G. Salata.



EDITORIAL


First Assistant Editor: Craig Paulsen.
AVID Assistant: Karl Armstrong.
Assistant Editor: James Melton.
Additional Assistant Editor: Hermann H. Schmidt.
Casting: Mary Hidalgo, Matthew Jon Beck.
Additional Casting: Ruth Lambert, C.S.A.



PRODUCTION


Administrative Manager: Liane Abel Dietz.
Production Accountants: Julianne Hale, Kathleen Marie-Frainier Fredrickson.



ASSISTANT PRODUCTION MANAGERS


Editorial: Dave Okey.
Editorial & Production: Lesley Addario Bentivegna.
Story: Jenn Brown.
Layout: Fred Herrman.
Animation: Doeri Welch Greiner.
Backgrounds: Suzanne Henderson Holmes.
Clean-Up: Tim Pauer.
Visual Effects: Michele Mazzano.
Digital Production: Tina Pedigo Brooks.
Sweatbox/Electronic Workbook: Melissa Schilder Allen.
Publicity: Kelley Derr.
Dialogue Recording Coordinator: Michael Baum.
Assistant Manager Digital Resources: Alan Botvinick.



CAPS MANAGEMENT

Manager Color Models: Holly E. Bratton.
Manager Disk Space & Retakes: Brenda McGirl.
Assistant Managers Scene Planning: Katherine A. Irwin, Tim Kwan.
Asst. Production Manager Animation Check: Cathy Leahy.
Assistant ManagerDisk Space and Retakes: Ben Lemon.
Assistant Manager Camera: Stephanie C. Herrman.



SCENE PLANNING


Show Lead: Cynthia Goode.
Scene Planners: S.J. Bleick, Glen Claybrook, Annamarie Costa, Ronald J. Jackson, Faye Tipton Johnson, David J. Link, Scott McCartor.
Scene Planning & EFX Data Entry: Laura L. Jaime, Monica Dollison.



ANIMATION CHECK


Assistant Supervisor: Karen S. Paat.
Animation Checkers: Janette Hulett, Denise M. Mitchell, Helen O'Flynn, Gary G. Shafer, Mavis Shafer, Karen Somerville.



2D ANIMATION PROCESSING


Assistant Supervisors: Gareth P. Fishbaugh, Karen N. China.
Digital Mark-Up: Lynnette E. Cullen.
2D Animation Processors: Jo Ann Breuer, Robert Lizardo, Michael Alan McFerren, Richard J. McFerren.



COLOR MODELS


Assistant Supervisor: Ann Marie Sorensen.
Show Lead: Barbara Lynn Hamane.
Color Stylists: Penny Coulter, Maria Gonzalez, Debbie Jorgensborg, Heidi Lin Mahoney.
Look Development Technical Director: Charles Colladay.



PAINT


Assistant Supervisors: Irma Velez, Russell Blandino, Phyllis Estelle Fields.
Color Model Mark-Up: Bill Andres, Beth Ann McCoy-Gee, Grace H. Shirado, David J. Zywicki.
Registration: Karan Lee-Storr, Leyla C. Amaro Nodas.
Paint Mark-Up: Carmen Regina Alvarez, Roberta Lee Borchardt, Casey Clayton, Patricia L. Gold, Bonnie A. Ramsey, Myrian Ferron Tello.
Painters: Carmen Sanderson, Joyce Alexander, Kirk Axtell Ii, Joey Calderon, Janice M. Caston, Robert Dettloff, Michael Foley, Debbie Green, Vernette Griffee, Debbie Henson, David Karp, Angelika R. Katz, Kukhee Lee, Deborah Jane Mooneyham, Margarito Murillo, Ofra Afuta Naylor, Karen Lynne Nugent, Rosalinde Praamsma, Yolanda Rearick, Ania Rubisz, Christine Schultz, Heidi Woodward Shellhorn, Roxanne M. Taylor, Tami Terusa, Britt-Marie Van Der Nagel.



FINAL CHECK


Assistant Supervisor: Teri N. McDonald.
Final Checkers: Lea Dahlen, Misoon Kim, Sally-Anne King, Catherine Mirkovich-Peterson.



CAPS COMPOSITING


Assistant Supervisor Compositing: Timothy B. Gales.
Digital File Services: Joseph Pfening, Kent Gordon.



FILM & DIGITAL SERVICES


Technical Supervisor: Christopher W. Gee.
Camera/Film Recorder Operators: John D. Aardal, Bill Aylsworth, David Booth, Marc Canas, John Derderian, Jennie Kepenek Mouzis.
Color Timer: Bruce Tauscher.
Reuse & Stock Librarian: Vicki L. Casper.



MUSIC



"(You Ain't) Home On The Range" and "Home On The Range" (Echo Mine Reprise)

Performed by: Tim Blevins, Gregory Jbara, William H. Parry, Wilbur Pauley, Peter Samuel.



"Little Patch Of Heaven" and "Little Patch Of Heaven (Finale)"

"Yodle-Adle-Eedle-Idle-Oo"

Slim Performed by: Randy Quaid.
Yodeling by: Randy Erwin, Kerry Christenson.
Willie Brothers Performed By: David Burnham, Jason Graae, Gregory Jbara.



"Will The Sun Ever Shine Again"

Performed by: Bonnie Raitt.



"Wherever The Trail May Lead"

Performed by: Tim McGraw.
Producer: Byron Gallimore And Tim McGraw.
Strings And Woodwinds Arranged And Conducted By: David Campbell.
Recorded By: Ricky Cobble, Joe Chiccarelli.
Mixed By: Mike Shipley.



"Anytime You Need A Friend"

Performed by: The Beu Sisters.
Producer: Mark Hammond.
Recorded By: Billy Whittington.




Songs and Score Producer: Alan Menken.
Songs Arranged by: Alan Menken, Michael Starobin.
Songs and Score Orchestrator: Michael Starobin.
Songs and Score Conducted by: Michael Kosarin.
Vocal Arranger and Contractor: Michael Kosarin.
Songs & Score Recorded and Mixer: Frank Wolf.
Music Editor: Earl Ghaffari.
Music Production Supervisor: Tom Macdougall.
Music Production Manager: Andrew Page.
Music Production Coordinator: Deniece Hall.
Songs Contracted by: Reggie Wilson.
Score Contracted by: Sandy De Crescent.
Music Preparation: Booker White, Walt Disney Music Library.
Additional Orchestrations: Douglas Besterman, Danny Troob.
Assistant Music Editor: Daniel Gaber.
Music Production Assistants: Joel Berke, Jill Iverson.



PRODUCTION SUPPORT


Assistants to the Producer: Helen Marie Saric, Stacey Groner.
Assistant to the Directors: Maurice Williams.
Assistant to the Associate Produce: Erica Ann Tang.



PRODUCTION COORDINATORS


CAPS Production Coordinator: Kirsten A. Bulmer.
CAPS Administrative Coordinator: Rikki Chobanian.
Camera Department Coordinator: Suzy Zeffren-Rauch.
Disk Space & Retakes Coordinators: Renato Lattanzi, Michael Martines.




Production Assistants: Saja Kristine Sokol, Dana L. Southerland, Dwayne Colbert, Amy Wong, Debbie Yu, Lawrence Jonas, Karen Kageyama, Rudy Cardenas-Rios, Jeffry G. Georgianni, Nathan Massman, Lisa Brende, Cindy Leggett Ford, Carolyn Yuka Shaushkin, Debbie Vercellino, John Trosko, Brian G. Smith, Jamal M. Davis, Charlene Moncrief.
Additional Visual Development: Vance Gerry, Carter Goodrich, Joe Grant, Dennis A. Greco, Carole Holliday, Craig Kellman, Marcelo Vignali.
Additional Story: G. Keith Baxter, Don Hall, Michael Kunkel, Jason Lethcoe, Davy Liu, Donnie Long, John Norton, Brian Pimental, David Moses Pimentel, Chris Williams, Ralph Zondag.
Additional Layout: Mitchell Guintu Bernal, Kenneth Brain, Fred Craig, Bill Davis, Mina Ho Ferrante, Daniel Hu, Noel C. Johnson, Michael Bond O'Mara, Gang Peng, Christopher K. Poplin, Doug Walker, Joe Whyte.
Additional Animation: Jennifer Cardon, T. Daniel Hofstedt, Jay Jackson, David Moses Pimentel, Andreas Wessel-Therhorn, Theresa Wiseman, Anthony Ho Wong, Phil Young.
Additional Digital Production: Dale Drummond, Joe Kwong, Roberto A. Calvo, Joel Fletcher, Hiroki Itokazu, Alexander Mark, Bruce Buckley, Chris Springfield, Patrick Dalton, Mary Therese Corgan.
Additional Clean-Up Animation: Kathleen M. Bailey, Daniel Bowman, Celinda S. Kennedy, Vera Lanpher-Pacheco.
Additional CAPS: Nicolette Bonnell, Sherrie Cuzzort, Florida D'ambrosio, Fergus Hernandez, Gayle Kanagy, Randall McFerren, David Nimitz, Devon Oddone, Eric Oliver, Kathleen O'Mara-Svetlik, Dolores Pope, Saskia Raevouri, Stacie K. Reece, S. Ann Sullivan, Christina Elaine Toth, Arthur Zaslawski.
Additional Production Support: Lia Abbate, Andrea Alexander, Leah Allers, Kathy Cavaiola-Hill, Patricia L. Chung, Susan M. Coffer, Maria Gomez Lizardo, Daniela Mazzucato, Mary Jo Boyd-Miller, Melissa Miller, Allyson Mitchell, Colleen Murphy.
Assistant Production Accountants: Danielle Boser, Nancy Guo-Gustafsson, Frank William Knittel Jr., Lisamarie Worley.

TECHNOLOGY


Manager, Systems Software Development: Graham S. Allan.
Manager, Technical Support: Mark Dawson.
Manager, Media Group: Christopher I. Dee.
Manager, Management Applications: Kevin John Hussey.
Manager, Systems: Jeff Rochlin.
Manager, Core Animation Software: John A. Palmieri.
Manager, Digital Animation Software: Steve Poehlein.
Manager, Traditional Animation Software: Todd Scopio.
Manager, Technical Services: Mark M. Tokunaga.
Technology Support: Natalie Acosta, Heidi Marie Andersen, Lorenzo Russell Bambino, Mark L. Barnes, Tina Lee Barra, Hank Barrio, Jason L. Bergman, James Colby Bette, Rik Bomberger, Stephen D. Bowline, Edward "Ted" Boyke, Brad Brooks, Letha L. Burchard, Scott L. Burris, William T. Carpenter, Steven C. Carpenter, John W. Cejka, Kent K. Chiu, Loren Chun, Peter Lee Chun, Ray C. Coleman, Tom Corrigan, Dave M. Drulias, Jerry A. Eisenberg, Christian M. Elsensohn, Norbert Faerstain, Thomas J. Fico, Ronald A. Fischer, Megan Jana Fish, David Patrick Flynn, Sahara Elizabeth Ford-Wernick, Carlos E. Garcia-Sandoval, Scott Garrett, Adam Garza, Jonathan E. Geibel, Ron Gillen, Sean Goldman, Thomas Greer, Leo Renay Gullano, Michael J. Henderson, David R. Hernandez, Jay D. Hilliard, Scott Himes, John D. Hoffman, James P. Hurrell, Bill James, Darrian M. James, Michael Lee James, Amindra "AJ" Jayasinghe, Marc Jordan, Kevin E. Keech, Kimberly W. Keech, Michael D. Kliewer, Fred Lacayanga, Catherine Lam, Carl "C.J." Le Page, Joseph M. Lohmar, John A. Longhini, John Edward Lopez, James Macburney, Michael A. McClure, Dara McGarry, Dayna B. Meltzer, Thaddeus P. Miller, Ramon Montoya-Vozmediano, Ken Moore, Thomas Moore, Jr., Jack Muleady, Marlon S. Navarro, Greg Neagle, Jimmie A. Nelson Jr., David Oguri, Alan A. Patel, Tamara R. Payton, Ernest J. Petti, James Pirzyk, Elkeer Zaldumbide Pratt, Ron L. Purdy, Deem Rahall, Julie Reelfs, Brian J. Rodriguez, Valerie Sand, James A. Sandweiss, Matthew F. Schnittker, Stephen J. Serra, Jeffrey L. Sickler, Buddy Smallwood, Christine Anne Sparkes, Clay Speicher, Byron Stultz, Zondra Sunseri, Wendy Ming-Yee Tam, Daniel Teece, Michael Tighe, Bond-Jay Ting, Laurie Tracy, John L. Tsangaris, Roy Turner, Tamara Valdes, Carl H. Villarete, Jon Y. Wada, Lewis Wakeland, Tracy Watada, Matt Watson, Doug White, Howard Wilczynski, Derek Elliott Wilson, Fran Raquel Zandonella, Michael Zarembski.



POST PRODUCTION


Asst. Post Production Supervisor: Valerie Anne Flueger.
Post Production Coordinator: Robert H. Bagley.
Post Production Engineer: Michael Kenji Tomizawa.
Re-recorded at: Buena Vista Sound Services.
Re-recording Mixers: Terry Porter, Mel Metcalfe, Dean A. Zupancic.
Original Dialogue Recordists: Daniel I. Cubert, Doc Kane.
Supervising Sound Editor: Mark Hester.
Sound Designer: Tim Chau.
ADR Supervisor: Jim Brookshire.
Sound Effects Editor: Niles C. Jensen.
Foley Editor: Albert Gasser.
Assistant Sound Editor: Randall Guth.
Foley: Warner Bros. Hollywood.
Foley Artists: John Roesch, Alyson Moore.
Foley Mixer: Mary Jo Lang.
Foley Recordist: Scott Morgan.
Dubbing Recordists: Judy Nord, Jeannette Cremarosa.
Additional Dialogue Recordists: Paul Hurtubise, Vince Caro, Jackson Schwartz, Andrew Ebel.
London Recording Assistant: Philippa Sulkin.
Color Timer: Terry Claborn.
Negative Cutters: Rick Mackay, Mary Beth Smith.
Transfer Operator: Robert J. Hansen.
Audio Coordinator: Christopher Pinkston.
"The Good, The Bad And The Ugly" Written by: Ennio Morricone.





Prints by Technicolor

SPECIAL THANKS TO





Don Hahn, Baker Bloodworth, Gina Aarniokoski, Yang Adija, Jenny Aleman-Holman, Holly Alexander, John Alexander, Kathy Alexander, Eileen Aguirre, Jennifer Bailey, Karen Bailey, Chris Barber, Dale Beck, Glenn C. Bell Jr., Janet E. Berlin, Susan Blanchard, Michael S. Blum, Jim Bogard, Tamara J. Bonnell-Truitt, Charline F. Boyer, Kimberly Brown, Sheila Brown, Karita Burbank, Herb Burd, Margien Burns, David Bush, Hendel Butoy, Tim Campbell, Mark Carlson, Fox Carney, Lawrence Chai, Ginger Wei-Hsien Chen, Tenny Chonin, Mike Clay, Gina "Sunny" Colbacchini, Paul Colacchio, Devon Coleman, Patti Conklin, Troy Conrad, Brandy Contreras, Allen Corcorran, Fred Cox, Sarah Ann Crawford, Sharon N. Danel, Craig Davis, Maureen "Mo" O'Hare Davis, Charles E. Deal, Margaret Ann Decker, Thalia Del Razo Tamariz, Michael J. Dobson, Jim Dubensky, Pamela Dugan, Brendan Duncan, Rhett Dunlap, Matt Elson, Doug Engalla, Carlos C. Estiandan, Nancy Evans, Melissa Fawl, Patricia Ferrari, Lisa A. Fisher, Yvett Merino Flores, Bobby Fowler, Matt Foyer, Chad Frye, Randy Fukuda, Michael M. Fukumoto, Marcelo Gaete Zanetta, Eric N. Garcia, Michele Garrett, Shon Georgie, Maggie Walsh Gisel, Ben Gluck, Jill Elizabeth Goldman, Caleb Gonzalez, Geri Lee Gorowski, Vehanush "Vicki" Gradjyan, Nathan Greno, Steve Groom, Mike Gunning, Harold Gutierrez, Don Gworek, Kirsten Taylor Hall, Ann Hansen, Priscilla Harada, Bonnie Holmoe Hays, James Healy, Tiffany Herrington, Paul Hildebrandt, Jeri Howard, Shannon Howard, Rebecca Huntley, Christine Inman, Jason Philip Johnson, Daniel R. Jones, Stanley A. Jones, Avetik "Avo" Karapetyan, William Kastak, Heather Kayne, Kevin Kennard, John Kennedy, Tamara N. Khalaf, Daniel C. Kim, Mark Kimball, Scot Kimberley, Tom Labaff, Dan Lane, Paul Lanum, Tammy Lawless, Robert Leahy, Kelly Lewis, Ken Lewis, Dan Madigan, Mark A. Martin, Amos W. Marvel, Linda Matsuoka, Tamaryn C. Matsuyama, Stuart McDougal, Kevin A. McGuire, Mark A. McLaughlin, Claudine McMahon, Christopher D. Mihaly, Mark A. Milla, John-Philip "Jay" Miller, Judy Moravitz, Bob Morgan, G. Kevin Morgan, Jennifer M. Ng, Janet Noda, Troy Norin, Floyd Norman, Stephen Odle, Carrie Oliff, Rick Roybal Olivarez, Leslie Erin Ong, Jiwon Paik, Dustin Darren Michael Pappas, Michele Jeanne Perez, Kim Lorang Phillips, Daniel Pickett, Jane J. Poleshek, Bonnie Popp, Marty Prager, Tina Price, Vivian Procopio, Richard Ramsey, Nik Ranieri, Juanita Rios-Mediano, John Rojano, Lucrecia Roman, Eduardo Ruiz, Jeff Sadler, Michael Saitta, Francis Vincent Salata III, Joanna Samija, Paule Samson, Ken Sandberg, Jim Schlegel, Jan Schraner, Paul Schrier, Scott Seiffert, Jack Sera, Arthur H. Shek, Tina Shenk, Nicholas Smaldino, Bradley Logan Smith, Geo H. Snelling, Ambir Sniezko, Jason Sogolow, Robert Spier, Tim Sprague, Jack Dean Stauss, Tamara L. Stocker, Zachary Stokes, Walt Sturrock, Joe Suzow, Kris Taft, Kelsi Taglang, Verna Takeyama, Scott S. Terek, Cat Thelia, Thomas V. Thompson II, Alexandre Torija-Paris, Sharon Joy Towe, Matthew Tsugawa, Peter Vaughan, Sherry Powjejeen Villar, Marianne Virtuoso, Patrice Warner, Pam Waterman, Michael Scott Weisenfeld, Chuck Westmore, Patrick White, Amy Winslow, Eric A. Wood, Terence Worley, Tamara Wren, Kathy Yom


High Island Ranch And Cattle Co., Wyoming






DOLBY DIGITAL
in Selected Theaters


SDDS
in Selected Theaters


DTS
in Selected Theaters


MPAA #40071





Copyright © MMIV DISNEY ENTERPRISES, INC.
All Rights Reserved

This motion picture was created by Walt Disney Pictures and Television
for purposes of copyright law in the United Kingdom

Soundtrack available on
cassette and compact disc from
Walt Disney Records


Distributed by
Buena Vista Pictures Distribution





This film is rated PG for brief, mild, rude humor.
Submit Additional Information:
Do you have anything to add to this page? Have we made any mistakes... or do you have any additional information about Home On The Range? If so, we would love to hear from you. Please send us a quick note with your additions or corrections to this page, and we will make the corrections as soon as possible!
Report Errors / Submit Additional Information
Cartoon Summary:
Three dairy cows band together as bovine bounty hunters and set out to nab a notorious cattle rustler in order to save their farm.