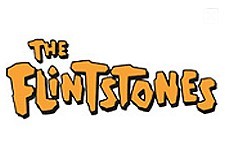 The (pre)historic return of The Flintstones will feature MacFarlane's modern-day take on the lives of the Flintstones and the Rubbles, two hard-working middle-class families living with contemporary conveniences in the dinosaur-era town of Bedrock. The series centers on hard-headed patriarch Fred Flintstone and best friend and sidekick Barney Rubble. Fred's Stone Age clan includes wife Wilma, daughter Pebbles and pet dinosaur Dino, while Barney's brood consists of wife Betty and son Bamm-Bamm.
The Flintstones :
The Flintstones (Series)

-

2013


20th Century Fox Television...

featuring Fred Flintstone, Wilma Flintstone, Barney Rubble, Betty Rubble.

There have not yet been any votes for "The Flintstones (Series)". Vote Now!