Loonatics Unleashed Episode Guide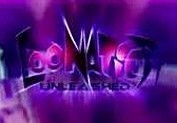 Looney Tunes characters Daffy Duck, Bugs Bunny, Road Runner, Wile E. Coyote and the Tazmanian Devil are heroes of the past in the Loonatics 2772 AD world, but their offspring are a definite threat to be reckoned with thanks to a meteor strike on earth which endowed each of them with special powers. Ace Bunny has infrared laser vision and is a master of martial arts, Danger Duck can teleport himself at will, Tech E. Coyote is a genius inventor of gadgets who can regenerate himself, Slam Tasmanian is one mean tornado, Lexi Bunny sports sonic hearing, and Rev Runner puts the speed of his predecessor Road Runner to shame. Add in a collective determination to protect their home Acmetropolis from the inter-galactic forces of evil and a little guidance from the mysterious Zadavia, and the Loonatics are an invincible force whether pitted against Viking-filled icebergs, scientists with a fascination for genetic oddities, cute little bio-pets turned monsters, or a greedy larger-than-life thief. What remains to be seen is whether the Loonatics can prevail on the day of "Acmegeddon" when five of their fiercest foes join forces in an attempt to rule, or perhaps destroy, planet earth.
Warner Bros.
Rate This Cartoon Series:
BCDB Rating:
"Loonatics Unleashed" has not yet received enough votes to be rated.
Loonatics Unleashed Episode Guide List:
1 1 1 1 1 1 1 1 1 1 1 1 1 2 2 2 2 2 2 2