The Replacements Episode Guide -Disney Studios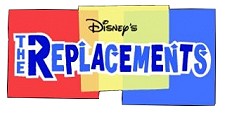 Fleemco Replacement Parents is located in Canton, Ohio. This is an inside reference to the home town of executive producer Jack Thomas.

Thomas and Nancy Cartwright- the woman who provides the voice of Todd Daring- were on the speech team together at Ohio State University.
The Replacements TV Episode Guide :
1
1
1
1
1
1
1
1
1
1
1
1
1
1
1
1
1
1
1
1